Looking for some tasty vegan Memorial Day recipes for your cookout, BBQ, picnic or party? Look no further! You will find everything you need in this roundup. Whether you're the host or bringing a delish side dish- these recipes will impress friends and family- vegan or omnivore!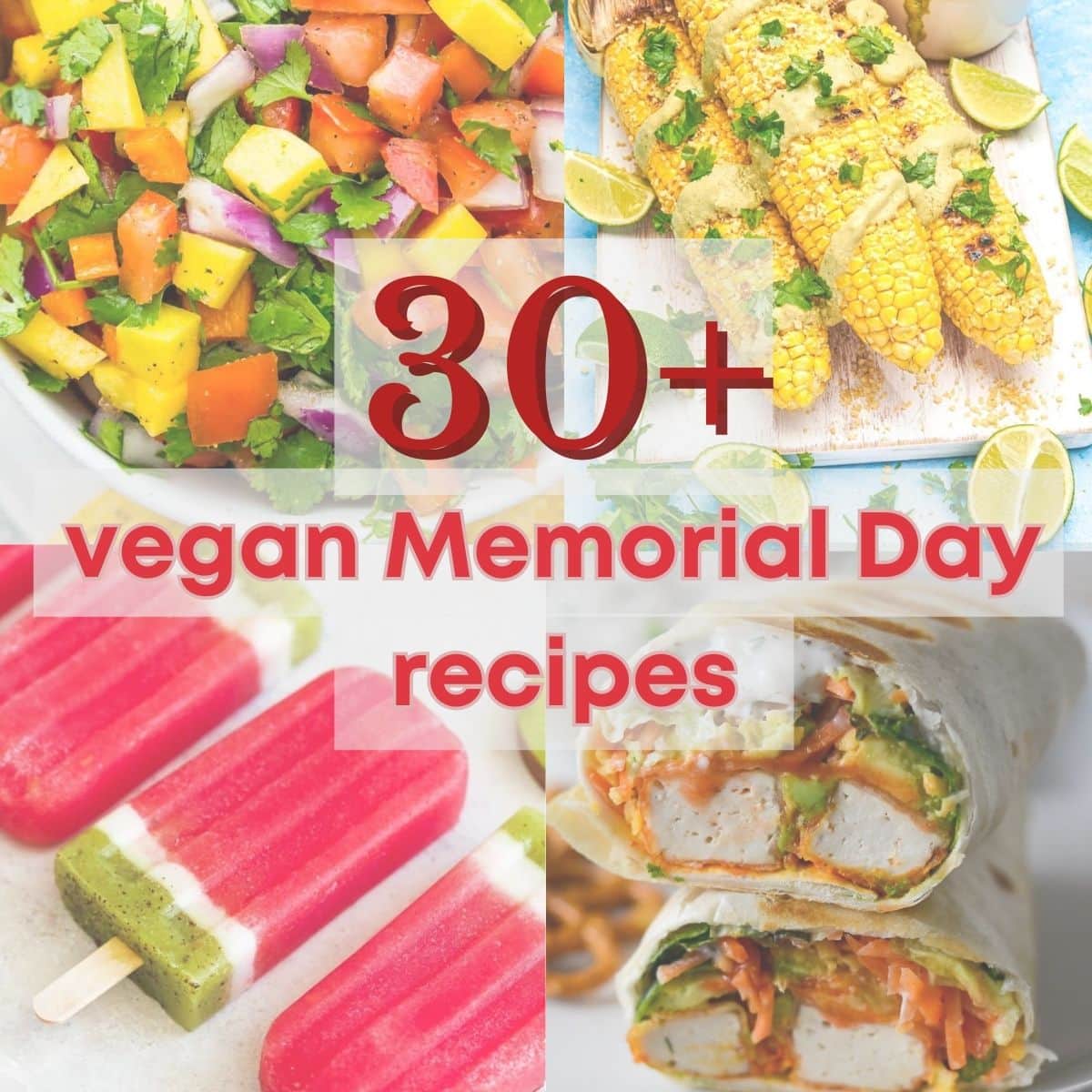 Jump to:
Snacks & Apps
One of the best parts of a party or gathering are the appetizers! For a unique party favorite try the Dill Pickle Hummus. The Veggie Pinwheels are fun for the whole fam and are easy to make!
Main Entrees
From burgers to wraps to tacos, you will go crazy for one of these mouthwatering vegan main entrees. Try one of these burgers on the grill like the Southwest Black Bean Burger or Portobello Mushroom Burger.
Sides
One of the best parts of a picnic or BBQ are the sides! Try out one of these delicious sides like pasta salad, grilled veggies, or tasty potato salad. The Strawberry Balsamic Tofu Pasta Salad is filled with juicy, vibrant strawberries and the Veggie Grilled Skewers are perfect for a cookout!
Dessert
As the weather gets warmer, there's nothing better than a cool, delicious dessert! Try one of these no-bake vegan desserts to beat the heat. The Frozen Chocolate Covered Bananas are customizable with fun toppings. Try the Whipped Vegan Cheesecake Dip with your favorite fruit like strawberries or apple slices.