-A Simple Start FAQ -
Do I have to be vegetarian or vegan to enjoy the recipes?
Absolutely not! My goal is to provide recipes for all palates and diets. These recipes are designed to be packed with flavor and enjoyed by all! I hope to inspire others to try to eat more plants in their diet.
What does "plant-based" mean?
Plant-based is a diet or lifestyle that primarily revolves around consuming foods that come from plants. A plant-based diet emphasizes the consumption of fruits, vegetables, legumes, grains, nuts, seeds, and other plant-derived foods, while minimizing or excluding animal products like meat, dairy, eggs, and other animal-derived ingredients.
All the recipes on my website are fully vegan, but I choose to use the term plant-based because it emphasizes eating more plants while promoting a more relaxed culture that is less exclusive.

Do you have any gluten-free recipes?
Yes, I try to specify near the top of the recipe if it is gluten-free under the "What You'll Love About This Recipe" section. I also try to provide gluten-free substitutes to nearly all my recipes, if possible. My top gluten-free recipes include my cozy Red Lentil Sweet Potato Curry and Spinach & Feta Stuffed Portobello Mushroom.
- Who am I? -
Welcome friend! My name is Allie and I'm a 29 year-old plant-based recipe creator. I have been plant-based for about 6 years. I first discovered the plant-based diet when I was in college after years of eating meat and dairy products. Being from Wisconsin, this was a big part of my diet where German culture is heavily present. If you don't know much about the German diet, it includes a diet of of brats, cheese, and LOTS of beer!
Transitioning to a plant-based diet was a huge shift for me, not only palate-wise but culturally. It took time to feel comfortable telling family and friends I wouldn't be eating a brat at their cookout or hit up Culver's for a butter burger (this a Wisconsin favorite- it's burger with butter on top!). Overtime, my confidence grew with my passion for the plant-based lifestyle and I decided I wanted to share it with others.
- From Carnivore to Cauliflower -
I've always loved cooking since I was young. My mom is an incredible cook who would make us a home cooked meal every single night. I would help her make bread, soups, desserts and lots of traditional German dishes. She inspired my love for the kitchen that really helped steer me towards a passion for cooking.
I am a fully self-taught plant-based home cook and have honed my skills from hours of trial and error. At the beginning there were lots of burnt brownies, flavorless falafel, and bland burgers...but with practice my cooking has blossomed into decadent, delicious recipes that are loved by so many. Thanks to my loving husband who has tried all the good and the bad!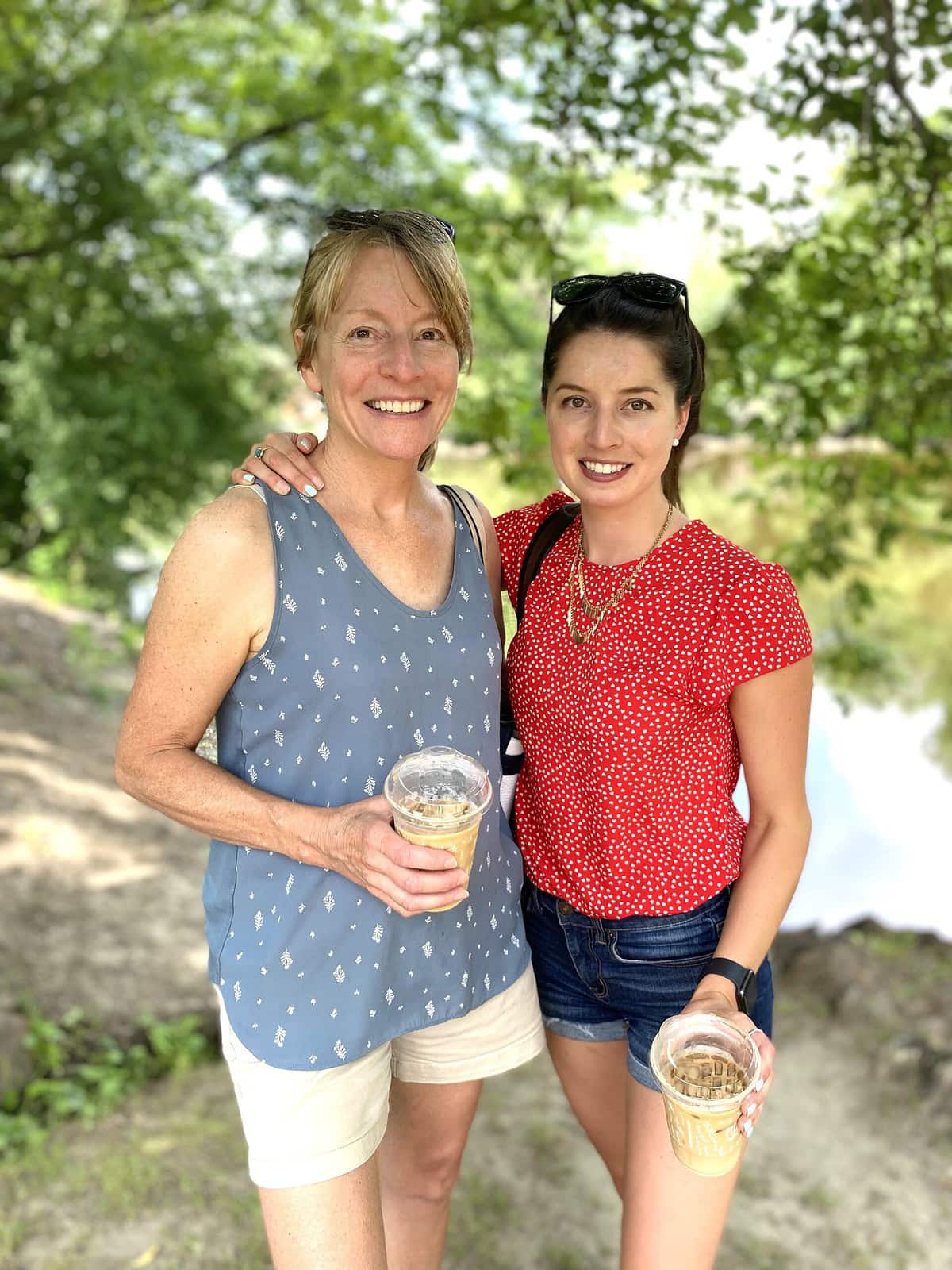 The Creation Naturallie Plant-Based
In the winter of 2022, I decided to share my passion for cooking and a plant-based diet with the world. I created an Instagram account for Naturallie Plant-Based (NPB). Fun fact- I actually had people vote on what to name it! The name is a play off my own, as you might have already guessed, and is pronounced Natur-Allie.
Instagram was a fun spot for me to share recipe videos and tips, but I knew this couldn't be the hub for my business. So later on near the summer of 2022 the website was born and I learned building a blog is wayyyy harder than it looks!
Fast forward a year later and I couldn't imagine a life without NPB!
- What You'll Find on NPB -
Quick Recipes: I specialize in vegan recipes that are great for any weeknight. Many take ~30 minutes or less to prepare.
Small batch: I make most of my recipes smaller batch so they are great for couples but can easily be doubled for a family or to have more leftovers.
Healthy: I love to use whole plant-based (WFPB) ingredients in my recipes as much as possible. Not all my recipes are WFPB, however, and may contain some oil or the occasional vegan cheese or meat. Many can be adjusted to be oil-free.
- A Little more about me -
Where do you shop for groceries?
I shop my local grocery store (HEB in Texas) for most of my groceries. Occasionally I will shop at Whole Foods or Trader Joe's for unique items I can't find at my local store.
Are you fully vegan?
One of the main reasons I chose to name my blog Naturallie Plant-Based is because I loved the term plant-based. It focuses on eating a diet mainly of plants and minimal animal products. I personally am not 100% vegan and will have the occasional dairy product or egg, but all of my recipes on my site are fully vegan. I know everyone views the term plant-based or vegan differently, but this is what has worked best for me! I always encourage others to do what is best for their own mental health, body, and lifestyle while still trying to help the planet and animals as much as possible.
Can I share an idea for a recipe?
Yes, please! I love to take requests. Please email me at [email protected] or message on Instagram!
When I'm Not Cooking...
In my free time I really enjoy working out in many forms. I love to cycle, run, do yoga, or strength train. I love that working out not only grows my physical strength, but also my mental strength as well! I recently ran my first ever marathon which was a huge accomplishment for me (it was on my bucket list).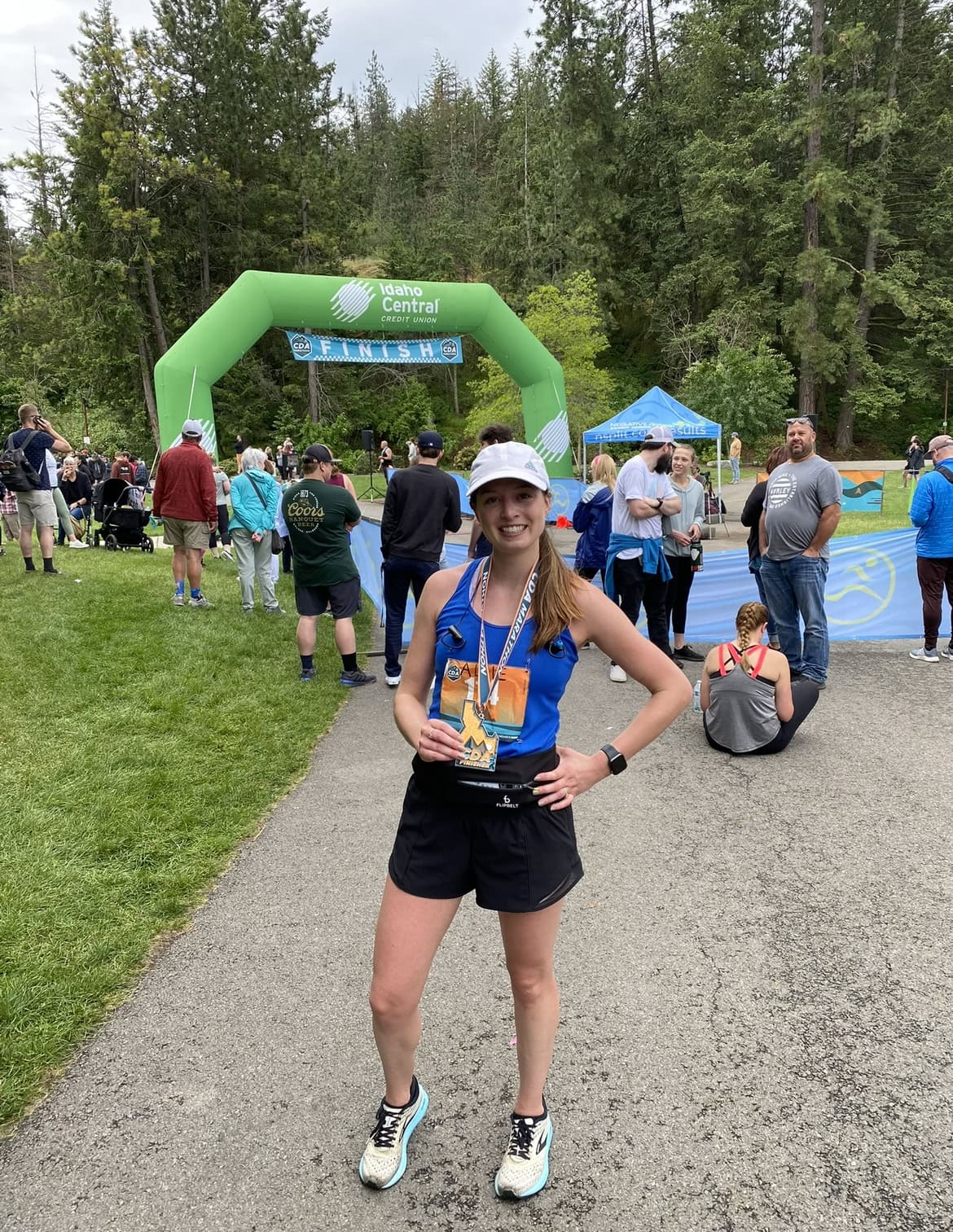 I also love to travel with my husband, Zach, and spend time with my 2 cats. We like to take little weekend trips outside of Austin, TX, where we currently live.
Occasionally we will explore outside the country for an adventure, like for our honeymoon in Greece in 2022.
My husband is my biggest supporter and I don't know what I'd do without him!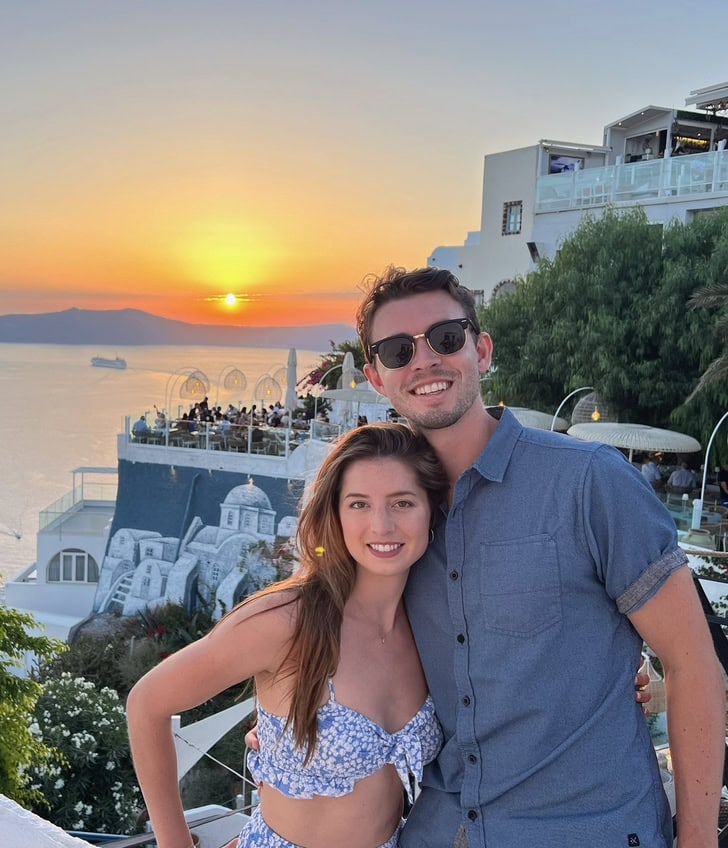 - More of my Personal Favorites -
Connect With Me!
If you're a brand that wants to work with me, check out my work with me page.
Thanks for all your support!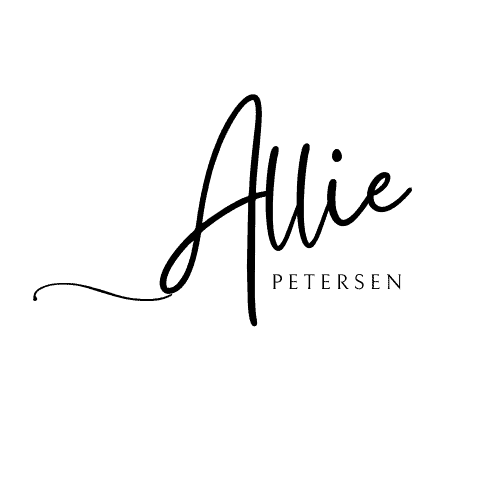 ---