Try the BEST vegan red lentil curry with sweet potato that can be made in one pot. This comforting and flavorful dish is perfect for a cozy meal at home. It can be customized with your favorite vegetables or sides such as basmati rice or garlic naan.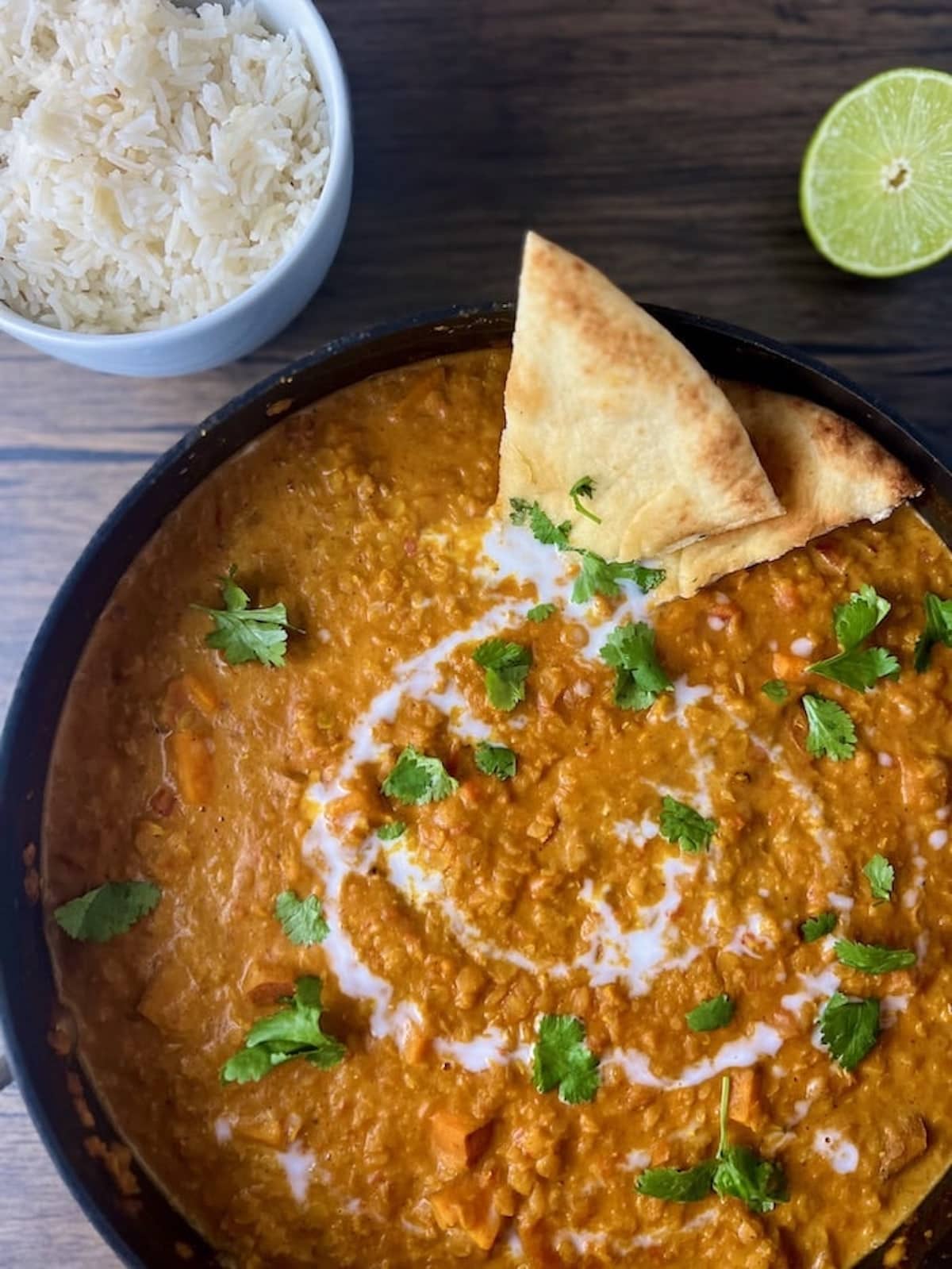 What Goes Well with Red Lentils?
Red lentils go well with a variety of ingredients. In this recipe, they are paired with sweet potato for a hearty and satisfying dish. Other ingredients that go well with red lentils include:
Tomatoes: Red lentils and tomatoes are a classic combination. Add some canned tomatoes to your curry for a tangy and flavorful addition.
Garlic and ginger: These aromatic ingredients add depth and warmth to the curry.
Coconut milk: Coconut milk adds richness and creaminess to the curry.
Spinach: Add some fresh spinach to your curry for a pop of color and nutrition.
Cilantro: Cilantro adds a fresh and fragrant flavor to the dish.
Lentils also can be transformed into pasta that is super high protein. Check out this lentil pasta salad with a creamy lemon tahini dressing.
Other cozy, flavorful dishes to try out: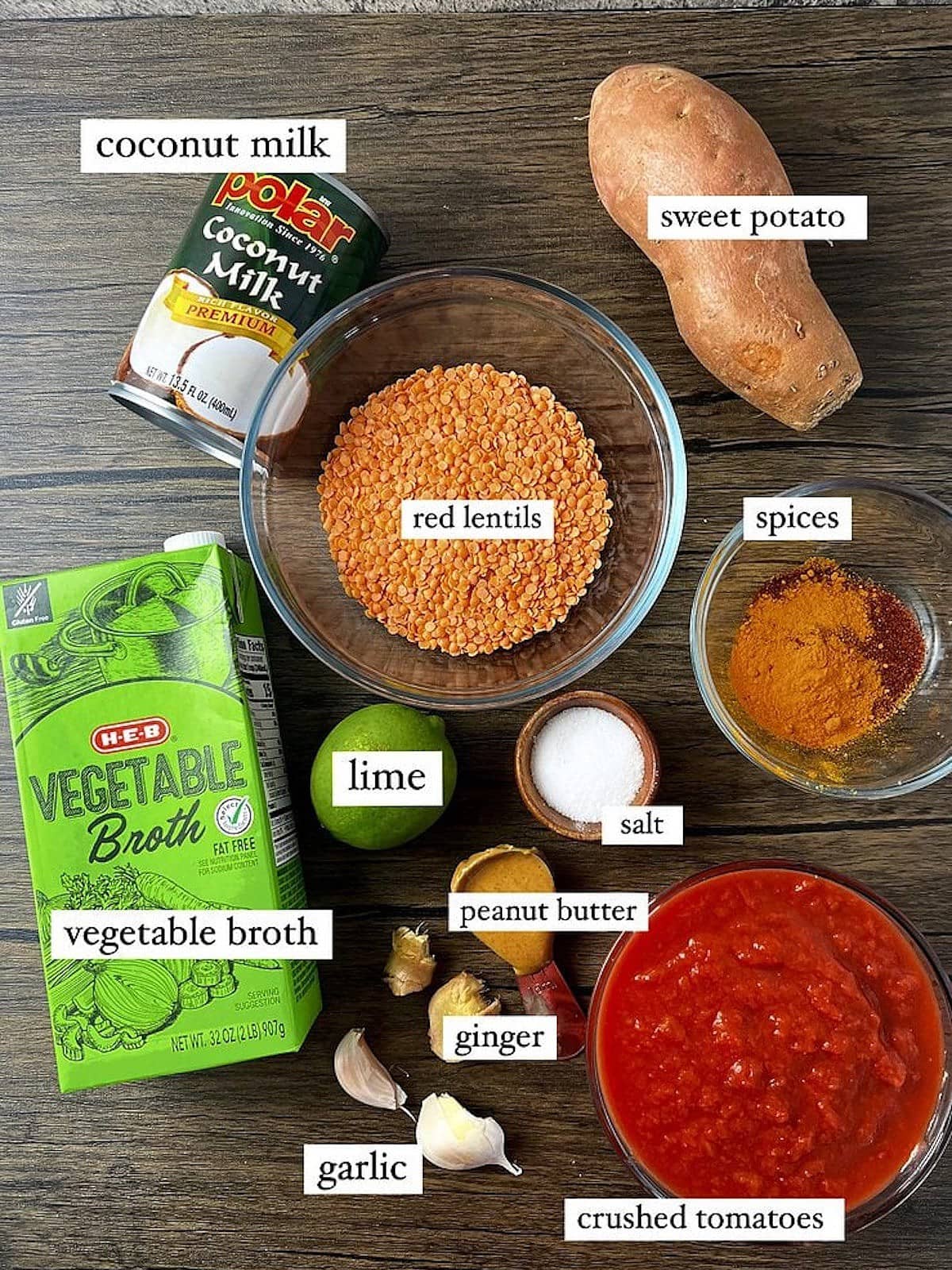 Sweet potatoes are a healthy addition to this curry with a high Vitamin A content. For more sweet potato recipes, try out these crispy Moroccan Spiced Roasted Sweet Potatoes, Thanksgiving classic Vegan Sweet Potato Casserole, or these Air Fryer Sweet Potatoes!
How to Make This Curry
Sauté garlic and ginger in a large pan or pot.
Add sweet potatoes and spices.
Add crushed tomatoes, red lentils, veggie broth and lime juice and bring to boil then simmer for 20-25 minutes.
Add in coconut milk.
Top with cilantro and enjoy!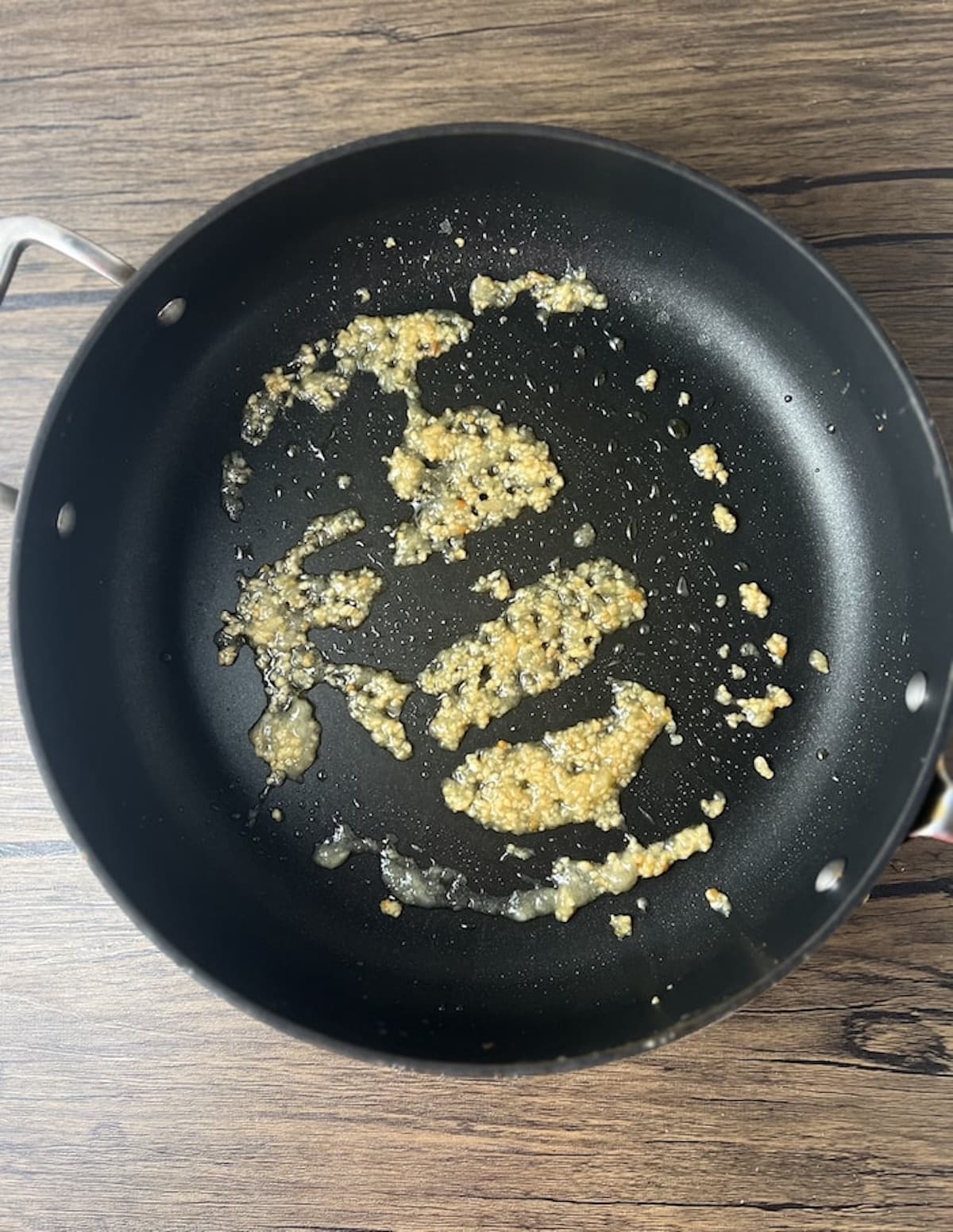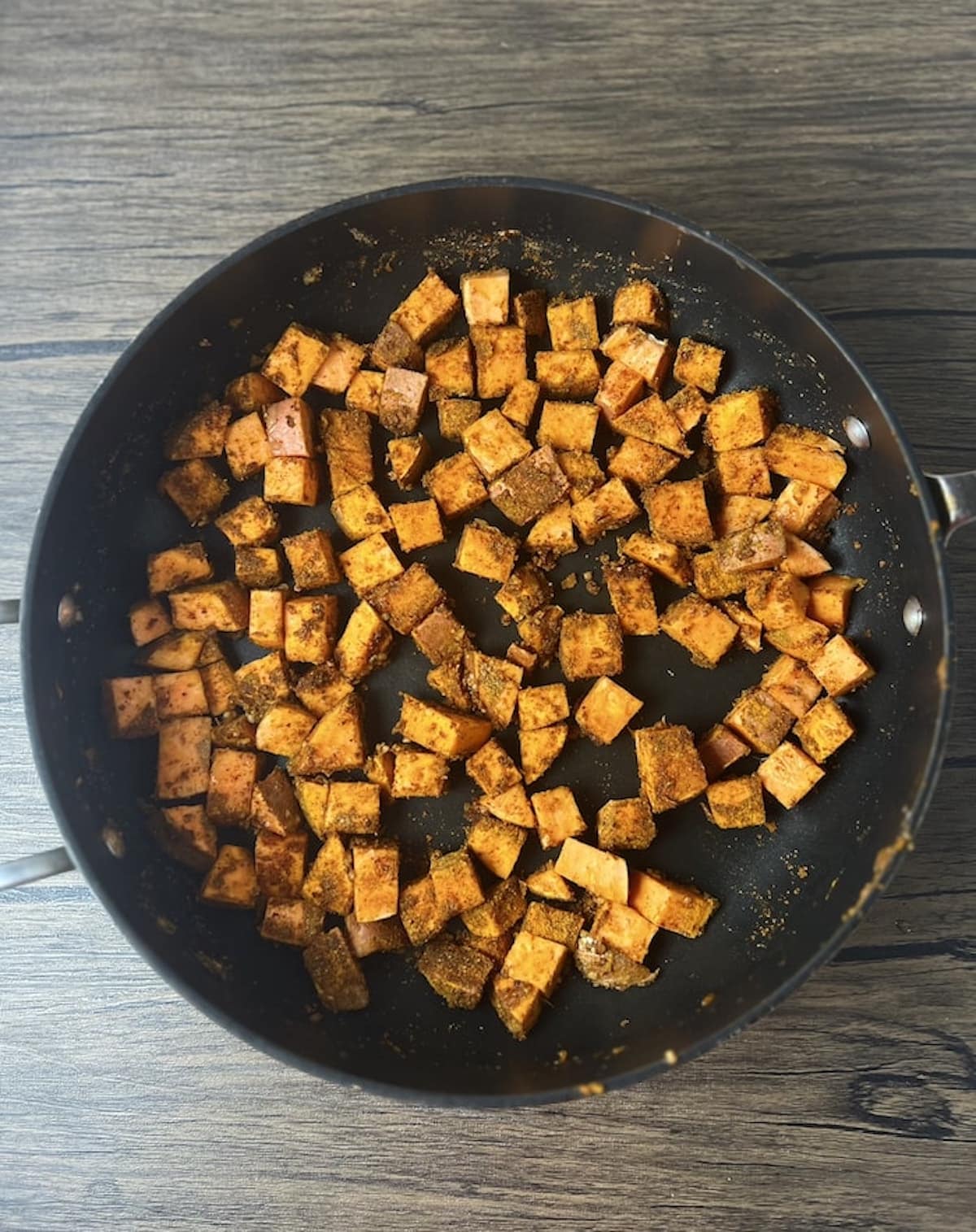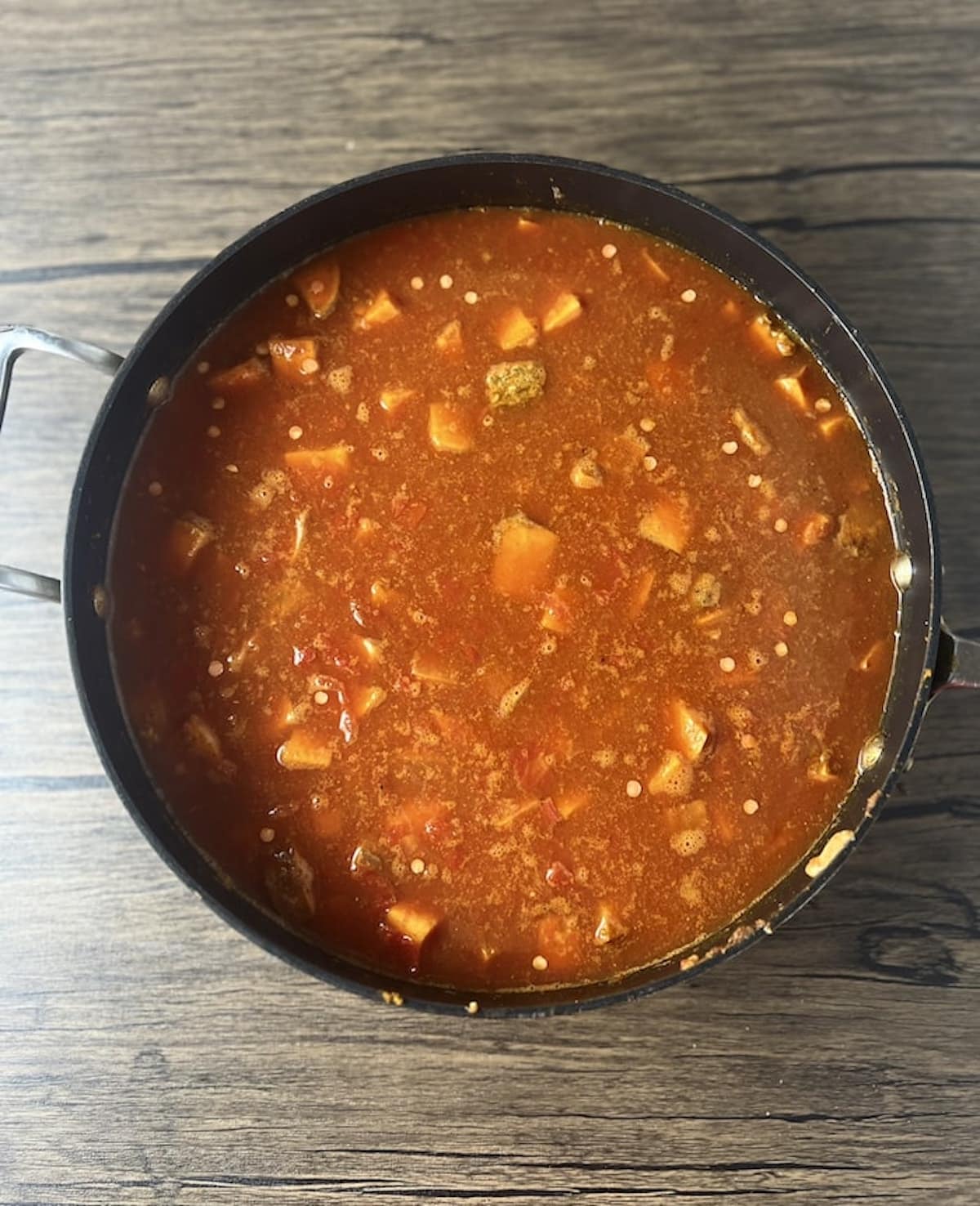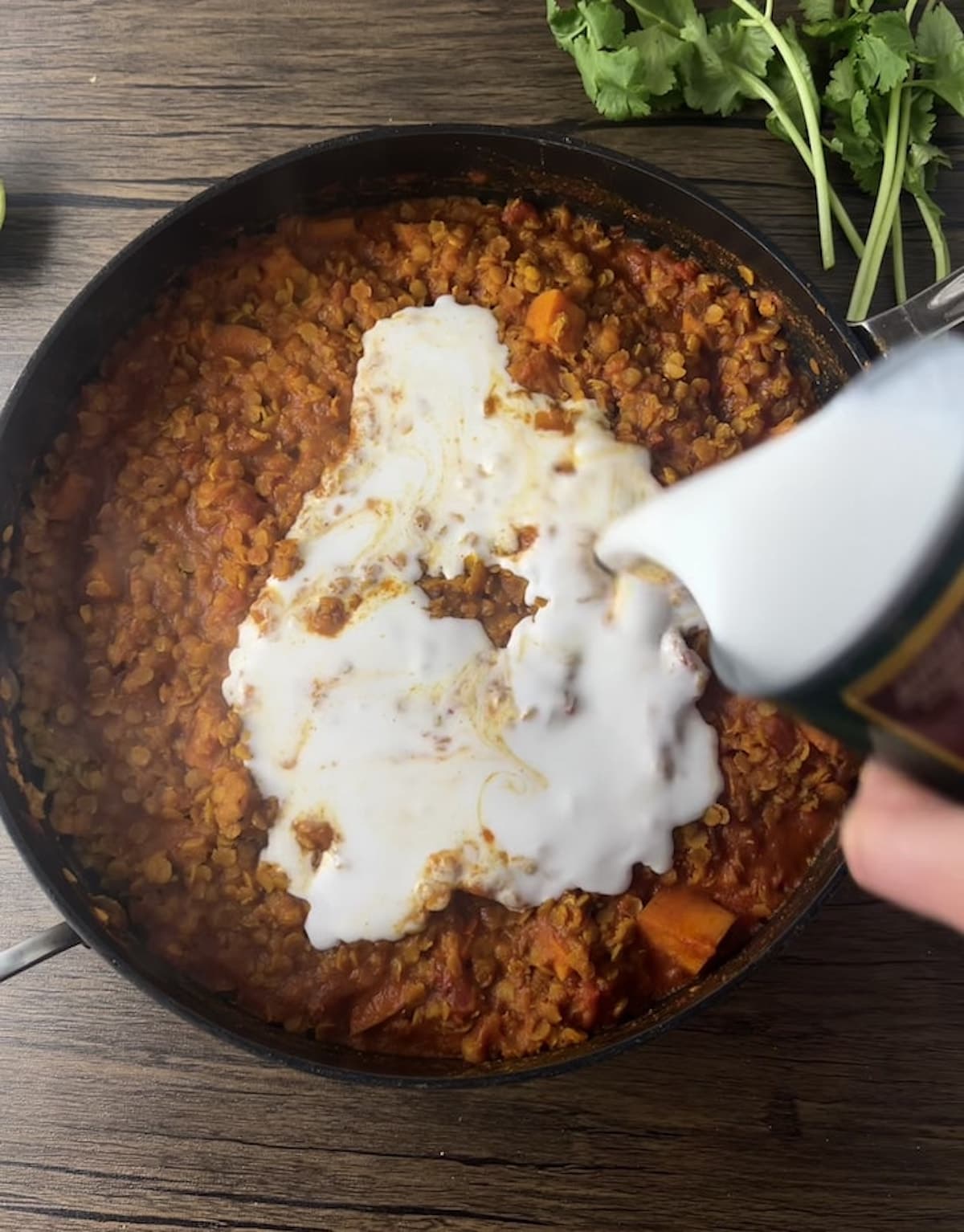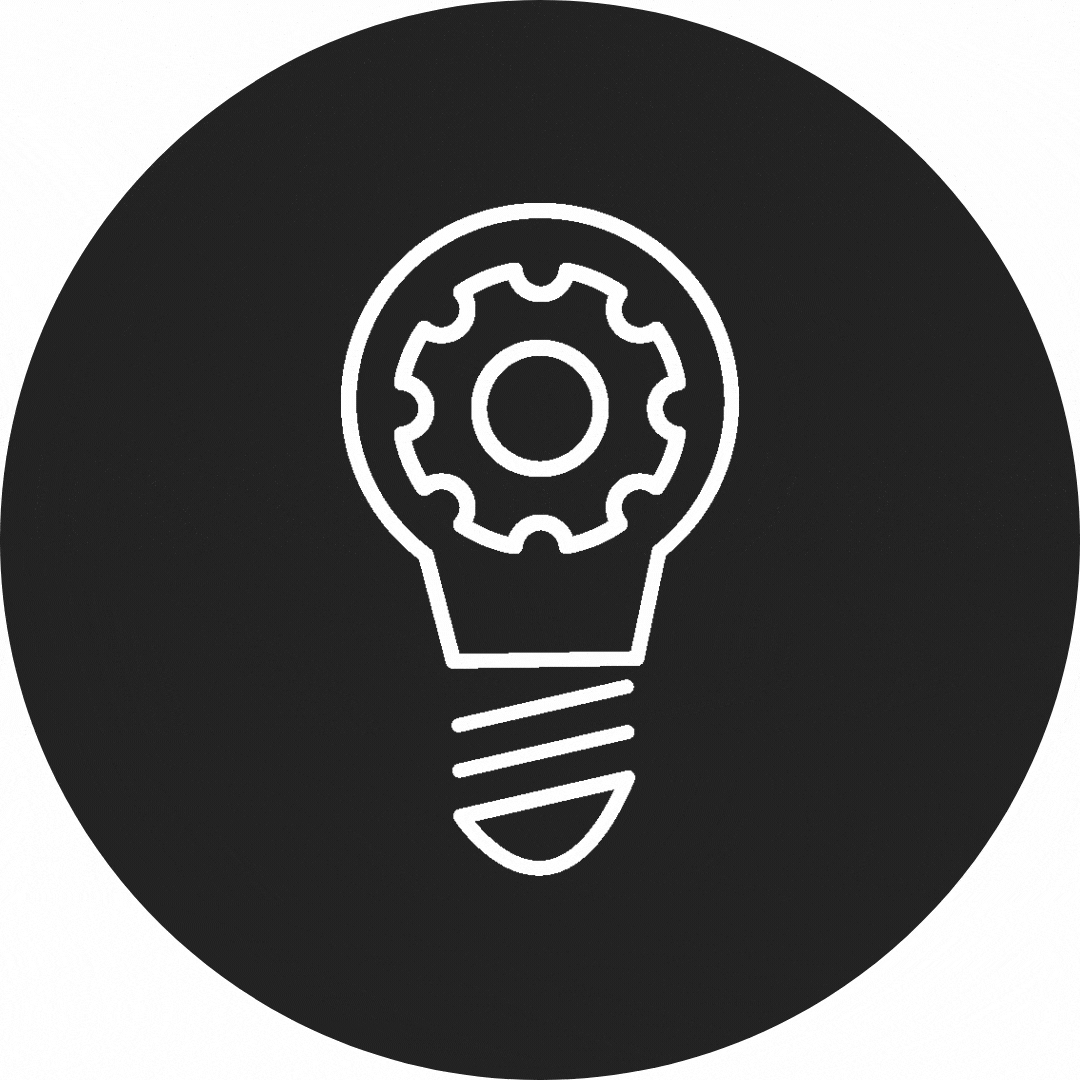 FAQ
HOW TO MAKE THE DELICIOUS INDIAN BASMATI RICE:
For 3 cups cooked basmati rice use 1 cup of uncooked rice.
Rinse your rice thoroughly under cold water.
In a medium size pot, heat over medium heat with some olive oil.
Add in 2 tsp cumin seeds and toast in olive oil for 2 minutes.
Add in rinsed rice and cook for 2 more minutes, stirring occasionally to toast the rice.
Add 1 teaspoon whole cloves, 1 cinnamon stick, and 1 ½ cups water.
Bring to a boil and then simmer, covered for 15 minutes.
Remove from heat, fluff, and keep covered until ready to eat (will fluff up more with cover on).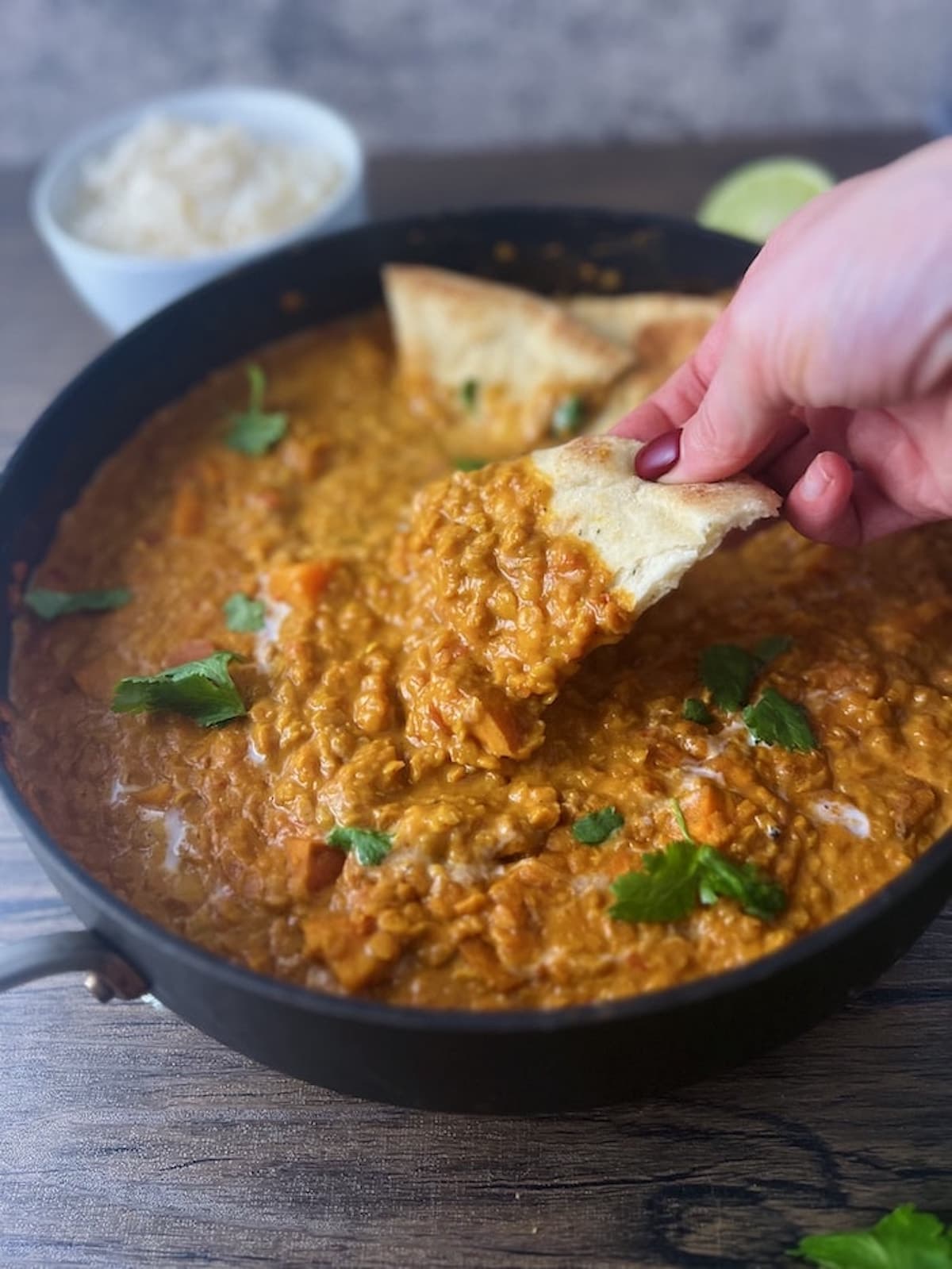 Substitutions
Lentils
If you don't have red lentils on hand, you can use another type of lentil in this red lentil curry with sweet potato. Brown lentils or green lentils would work well in this recipe. Just keep in mind that the cooking time may vary slightly depending on the type of lentil you use.
⇨For another amazing lentil dish, try out this Nourishing Lentil Barley Soup that used green or brown lentils!
Potato
You can also use another type of potato in this curry, such as regular white potatoes or yams. Just be sure to adjust the cooking time accordingly.
Vegetable
Finally, you can use any type of vegetable you like in this curry, such as carrots, bell peppers, peas, or broccoli. The possibilities are endless!
If you like this recipe, you will love these other cozy dinners:
♡ Did you love this recipe? ♡
Leave a ⭐️rating and ✏️comment below (I love to read them!) Tag us on Instagram with a photo or video of your dish 📸 @naturallieplantbased.
Subscribe for more delicious recipes!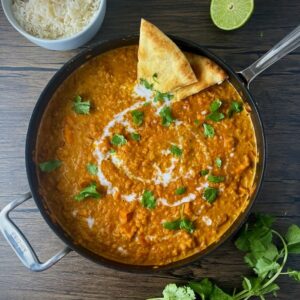 The Best Vegan Red Lentil Sweet Potato Curry
You will love this cozy red lentil sweet potato curry that is a mouthwatering, comforting dish that is perfect with some naan or rice.
Ingredients
Spices
2

teaspoon

curry powder

2

teaspoon

garam masala

1

teaspoon

turmeric

1

teaspoon

cumin

1

teaspoon

chili powder

½

teaspoon

coriander

½

teaspoon

salt

¼

teaspoon

black pepper
Instructions
In a large pot or dutch oven, begin by heating your oil over medium heat.

Add in garlic and ginger and sauté for 3 minutes.

Add in your diced sweet potato and all the spices and stir well. Cook for 5 minutes until spices become aromatic and sweet potatoes are beginning to brown.

Next add in your red lentils, veggie broth, lime, maple syrup, peanut butter, and crushed tomatoes. Bring to a boil and then simmer for ~20-25 minutes, covered. Taste test your sweet potatoes and lentils to ensure doneness.

Pour in coconut milk (¾ of can) and reserve the rest for topping if desired.

Sprinkle with fresh cilantro.

Serve with basmati rice or garlic naan.
Notes
Let the curry cool to room temperature before storing. Transfer it to an airtight container and place it in the refrigerator. The curry will keep for up to 5 days in the refrigerator.
Nutrition
Calories:
303
kcal
Carbohydrates:
52
g
Protein:
15
g
Fat:
5
g
Saturated Fat:
2
g
Polyunsaturated Fat:
1
g
Monounsaturated Fat:
1
g
Sodium:
813
mg
Potassium:
931
mg
Fiber:
18
g
Sugar:
10
g
Vitamin A:
9962
IU
Vitamin C:
12
mg
Calcium:
88
mg
Iron:
5
mg