This vegan white bean chili is a healthy, hearty meal that is great for fall and winter. It's so creamy you would never guess this is totally dairy free! This one-pot recipe is filled with soft potatoes, creamy white beans, a little kick from the green chiles, and delicious toppings!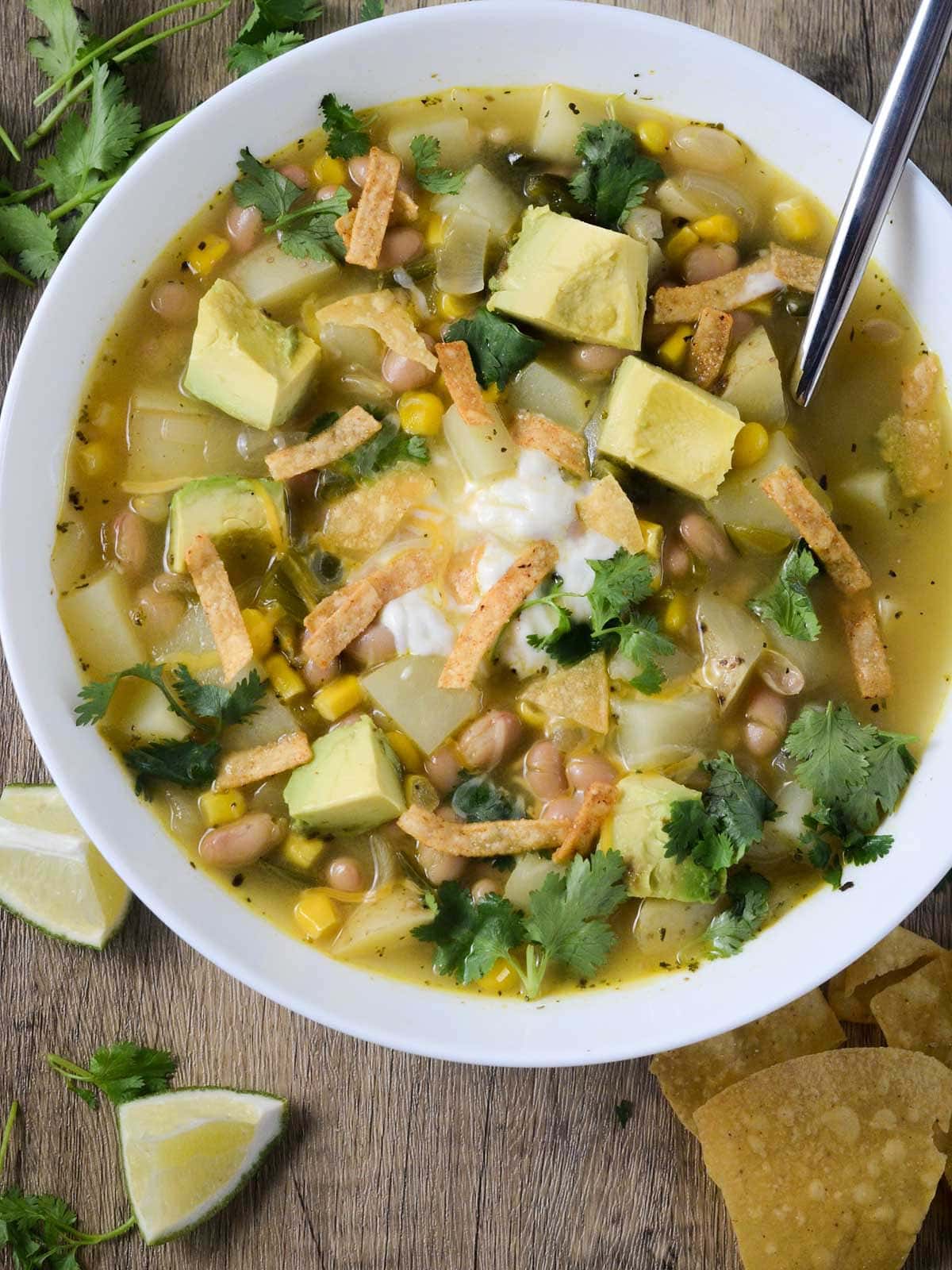 Jump to:
This vegan white bean chili recipe is one of my favorite cozy meals for fall and winter. It's great for a chilly weeknight one pot meal (that tastes even better the next day!).
This creamy chili has delicious flavors of green chiles, garlic and cumin, poblano pepper, and a dash of cream cheese for creaminess.
▶︎If you have some extra white beans, try out my Lemony White Bean Soup that is another comforting me!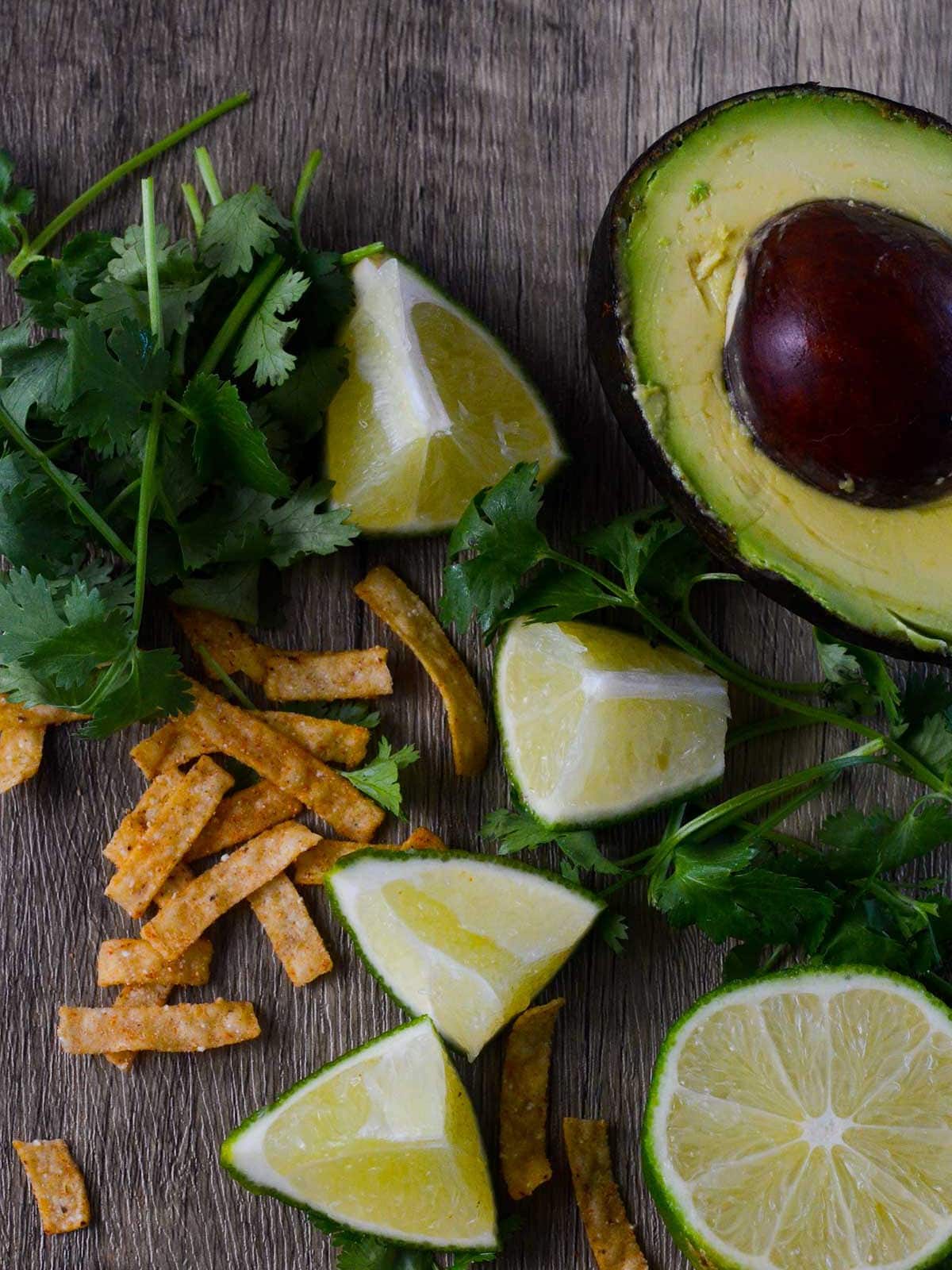 🍛Ingredients
Poblano pepper: These add a mild, smoky flavor and a slightly spicy kick to the dish, enhancing its overall taste and depth of flavor. FYI the seeds and the inner membranes are the spiciest part, so if you want less spice make sure to remove these.
Mild green chiles: These come in a small can at the grocery store. They are green chili peppers that have been roasted, peeled, and canned. I like to get mild if I don't want it to be too spicy. If you can't find them, use salsa verde. (Salsa verde is made from primarily from tomatillos so it has a slightly different flavor but it is a great substitute in this recipe).
Vegan cream cheese: This adds a creaminess to our dish. I love Follow Your Heart or Violife. As a substitution, you can use vegan sour cream or for a healthier version use unsweetened yogurt.
What type of White Bean is best for Vegan White Bean Chili?
There are lots of options for white beans and the difference between them can be confusing! Read below to help understand the difference between them and which one works best for this recipe.
Great Northern Beans: Great Northern beans are medium-sized, oval-shaped white beans with a mild flavor and a creamy texture. They hold their shape well during cooking and are commonly used in soups, stews, and casseroles. *This is the type of bean I recommend for this chili! Most grocery stores have this type of bean.
Cannellini Beans: Cannellini beans, also known as white kidney beans, are large, kidney-shaped white beans. They have a creamy texture and a slightly nutty flavor. Cannellini beans are popular in Italian cuisine, used in dishes like pasta e fagioli, minestrone soup, and bean salads.
Navy Beans: Navy beans are small, oval-shaped white beans that cook relatively quickly. They have a mild flavor and a smooth, creamy texture when cooked. Navy beans are often used in classic dishes like Boston baked beans, soups, and stews.
📝Step-By-Step Instructions
Storage
Let your vegan white bean chili cool completely before storing in an airtight container in the fridge. I like to use glass containers (reduce risk of contamination from plastic). It will last in the fridge for up to 4 days.
This recipe is also great for meal prep and can be stored in separate containers. (Makes 5-6 servings).
If you want to store the chili for a longer period, freezing is the best option. Use a freezer-safe container and leave some space for expansion as the chili freezes and expands. Frozen white bean chili can be kept for around 4-6 months.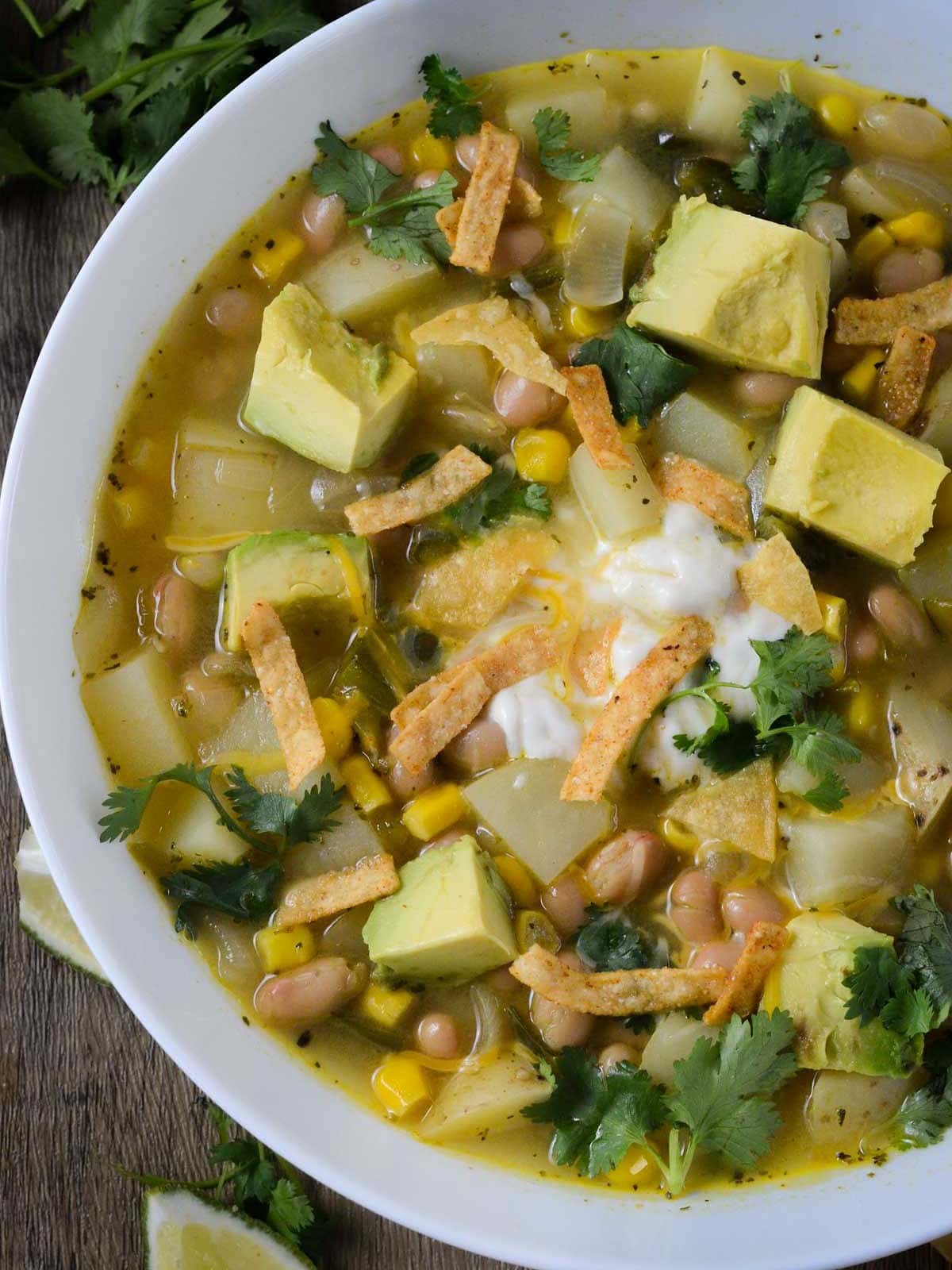 ❓Recipe FAQ's
Try out these other cozy soups and stews: