Looking for some delicious vegan pasta salads for summer? I've got you covered with 20+ pasta salads perfect for your summer BBQ, picnic, camping trip, or party. These will be a hit amongst guests and they will definitely be coming back for seconds!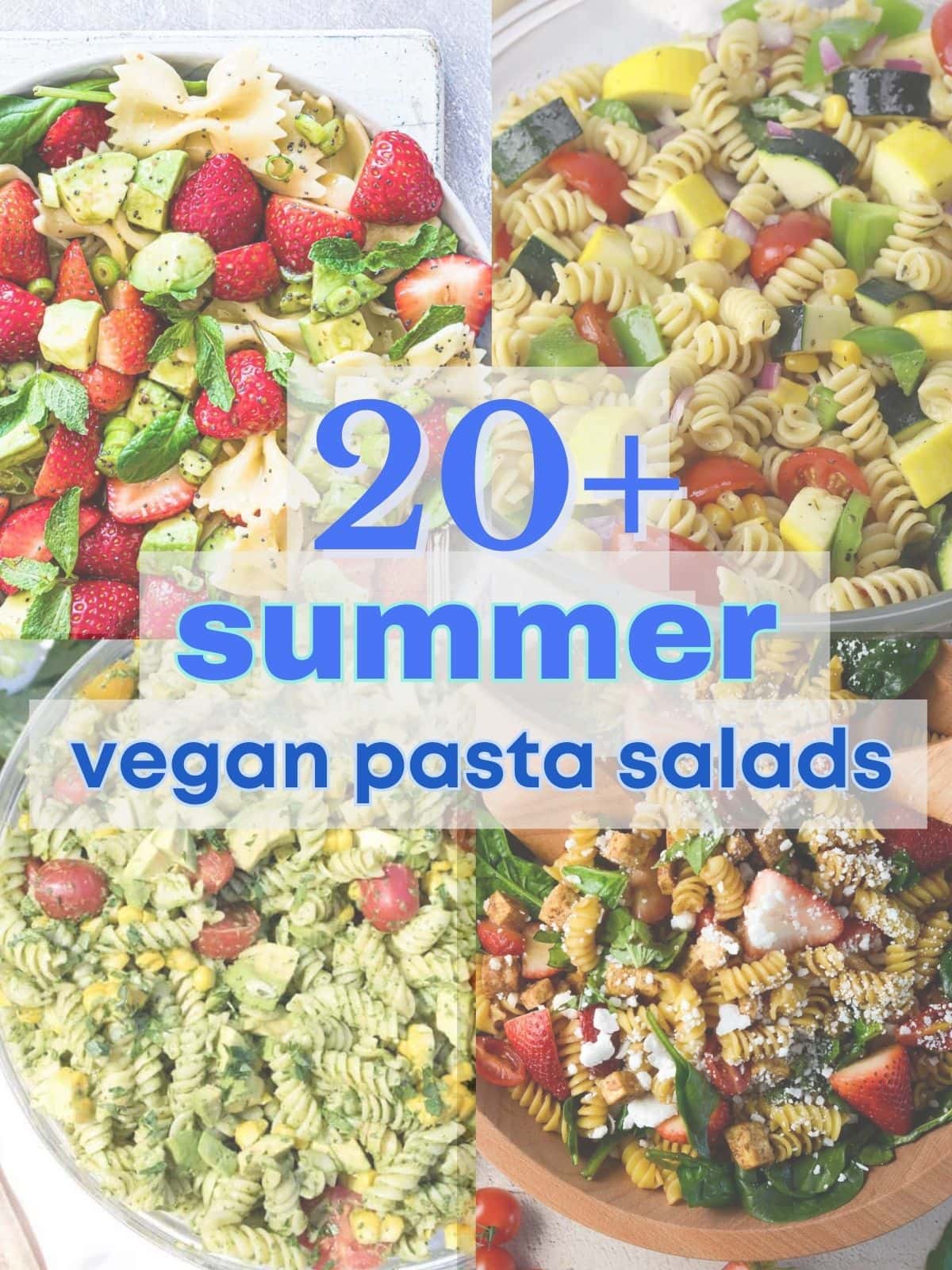 Find more amazing summer BBQ and picnic recipes including salads, entrees, desserts, and more!
As the warm weather settles in, there's nothing better than this Strawberry Balsamic Vegan Tofu Pasta Salad with vibrant, juicy strawberries, marinated balsamic tofu, fresh spinach & basil, and creamy feta cheese. Enjoy this as a side dish for a picnic, BBQ, or weeknight main dinner!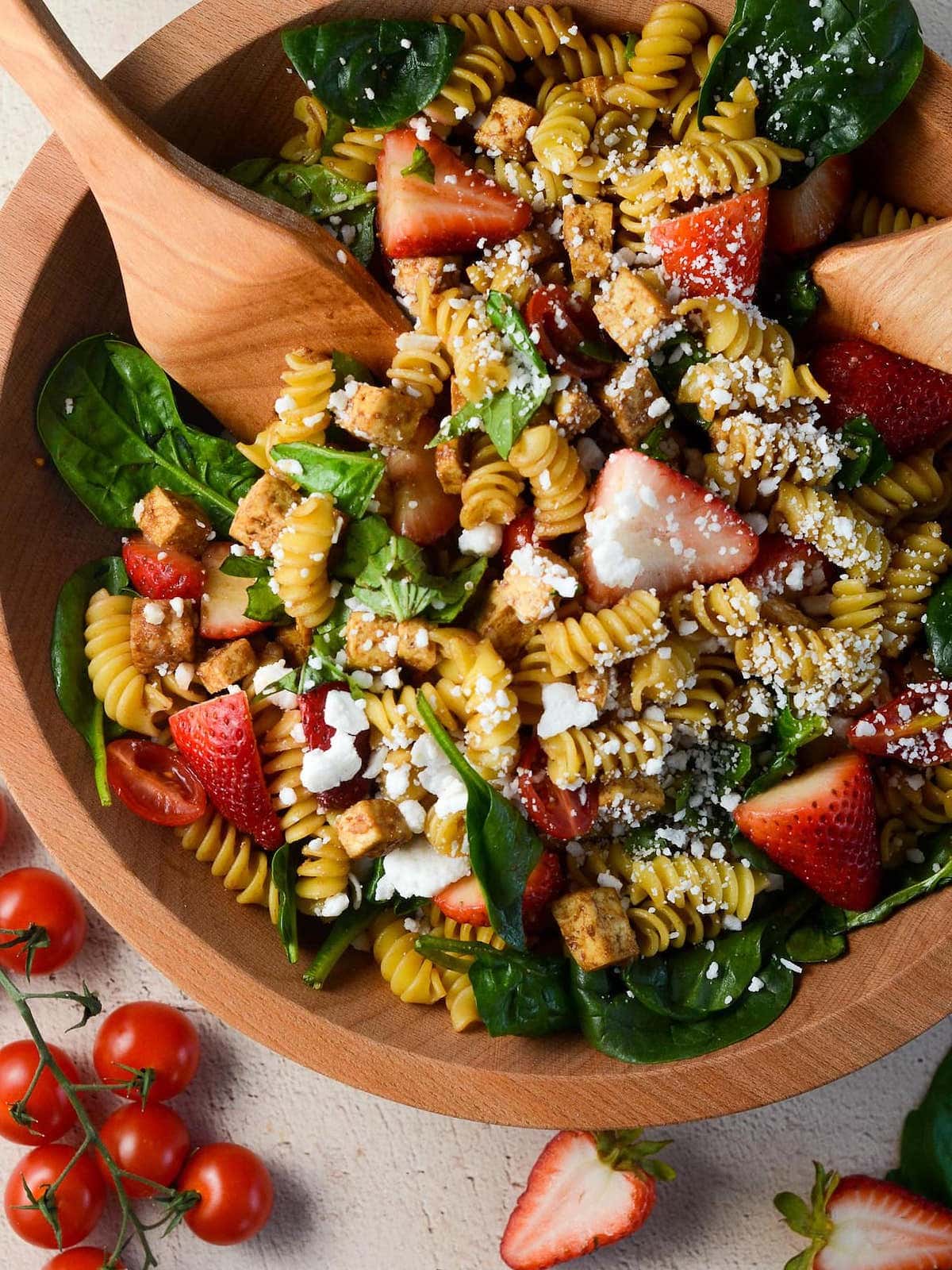 This pesto orzo salad is an easy lunch or side dish you can make in just 15 minutes. It combines delicious orzo pasta with a creamy pesto, sweet sundried tomatoes, peppery arugula, crunchy cucumbers, fresh lemon and more for a refreshing spring or summer meal.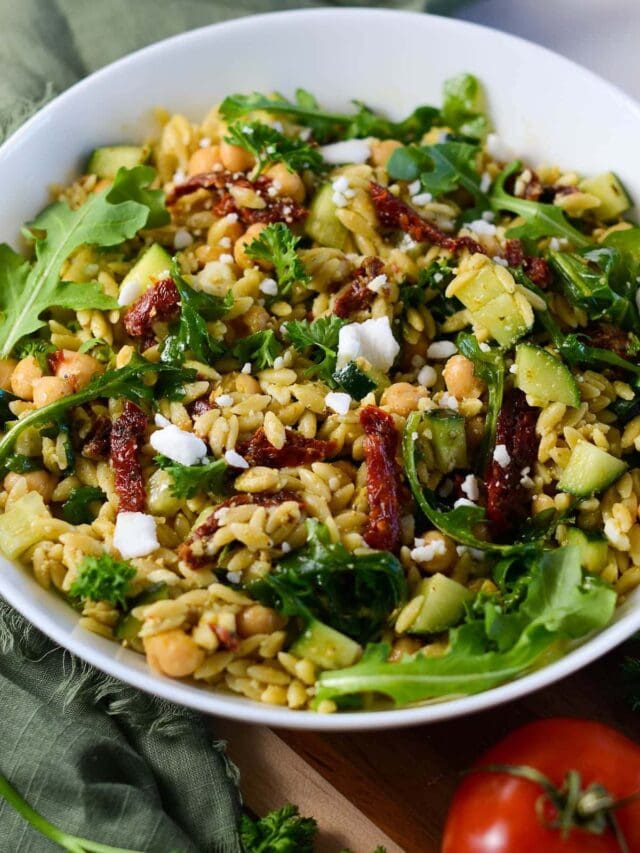 Sweet, tangy, colorful, and fresh Strawberry Avocado Pasta Salad with poppy seeds is ready in under 20 minutes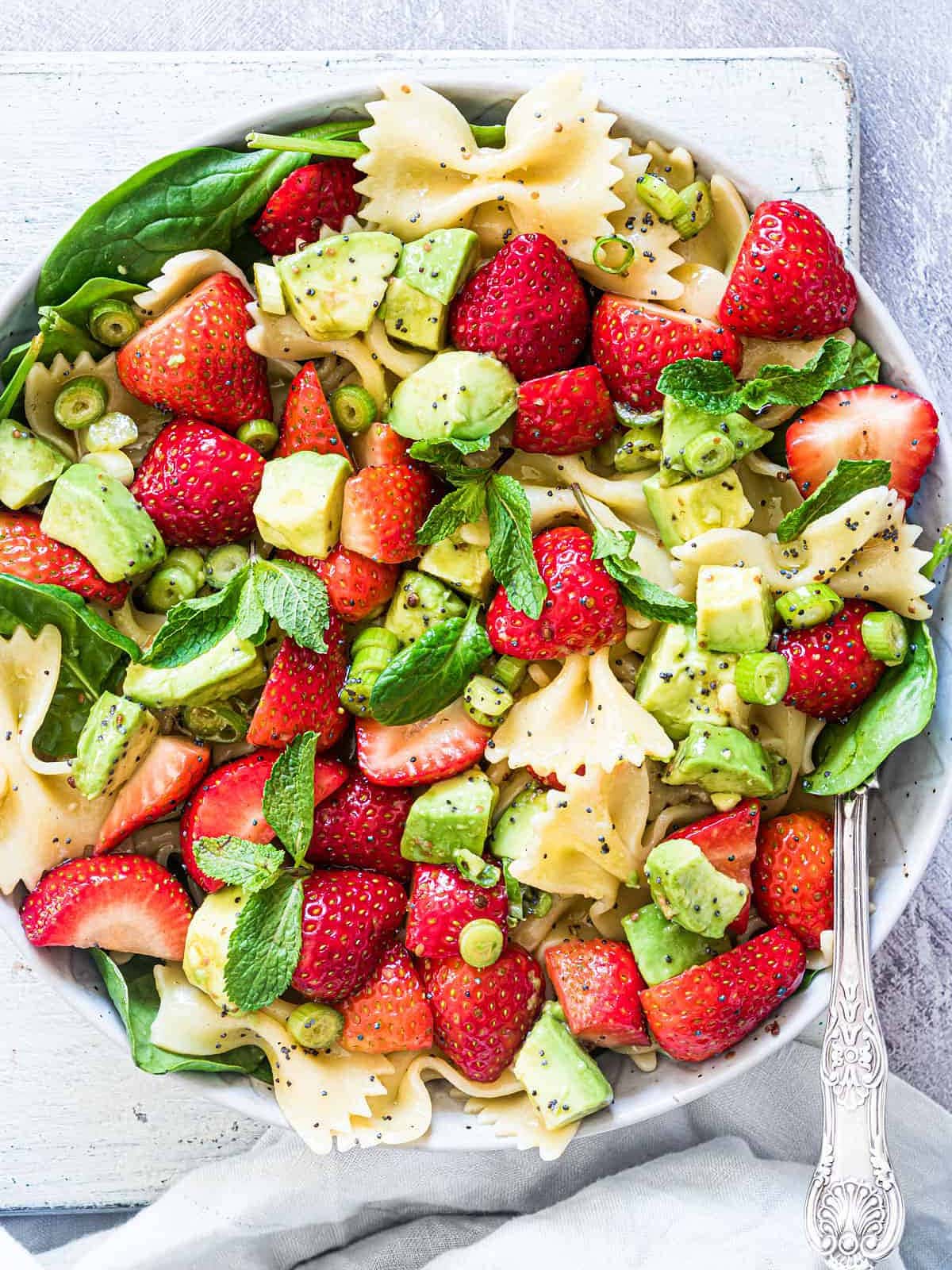 Summer vegetable pasta salad is filled with fresh summer produce and tossed in a homemade vinaigrette dressing.
This Gluten-Free Ranch Pasta Salad is made with a creamy vegan dressing and fresh broccoli, peppers, and mushrooms! A perfect vegetarian side dish.
This Avocado Pasta Salad is creamy, bright, packed full of (hidden) spinach, and healthy pasta salad that just happens to be vegan-friendly!
This super easy and flavor-packed cold pasta salad is loaded with bright and crisp fresh veggies and tossed with an amazing soy-free dressing that's the perfect balance of tangy, sweet, spicy, and umami!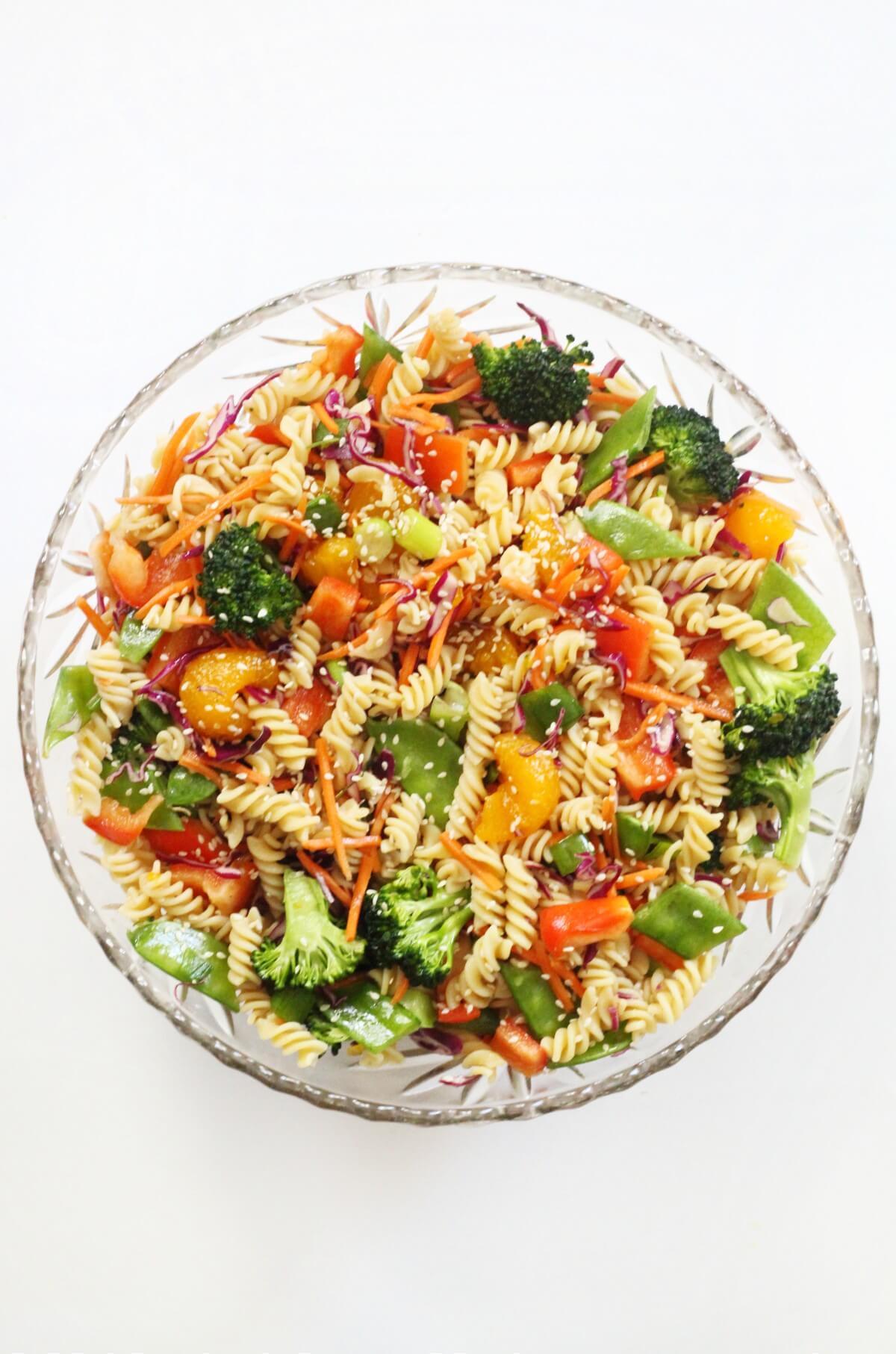 This Lemon Basil Orzo Salad is the perfect side dish or light lunch for summer! Fresh and flavorful, and simple to make!
Pasta salad with dried cranberries is a sweet and savory salad with holiday flavors but it can be enjoyed in any season. It has a delicious silky dressing made by cooking cranberry juice with spices that coats all the ingredients, making the salad irresistible.
A mixture of fresh veggies and a flavorful, outdoor friendly avocado dressing makes this a perfect picnic pasta salad!
This pesto is perfect for using any leftover carrot tops, and it's super easy to make and enjoy in the summertime.
Tangy and herby, this quick and easy vegan pasta salad is perfect for BBQs, potlucks, picnics, lunchboxes, and simple summer meatless dinners. It's got texture and flavor and could easily feed a crowd.
Made with chickpeas and hearts of palm, this vegan tuna pasta salad recipe is the perfect lunch or dinner on a hot summer night.
This refreshing pasta salad is packed with super green foods like edamame, peas, and kale.
Quick and easy vegan pasta salad recipe! This Italian pasta salad is a crowd favorite at potlucks and bbqs. A great make ahead dish!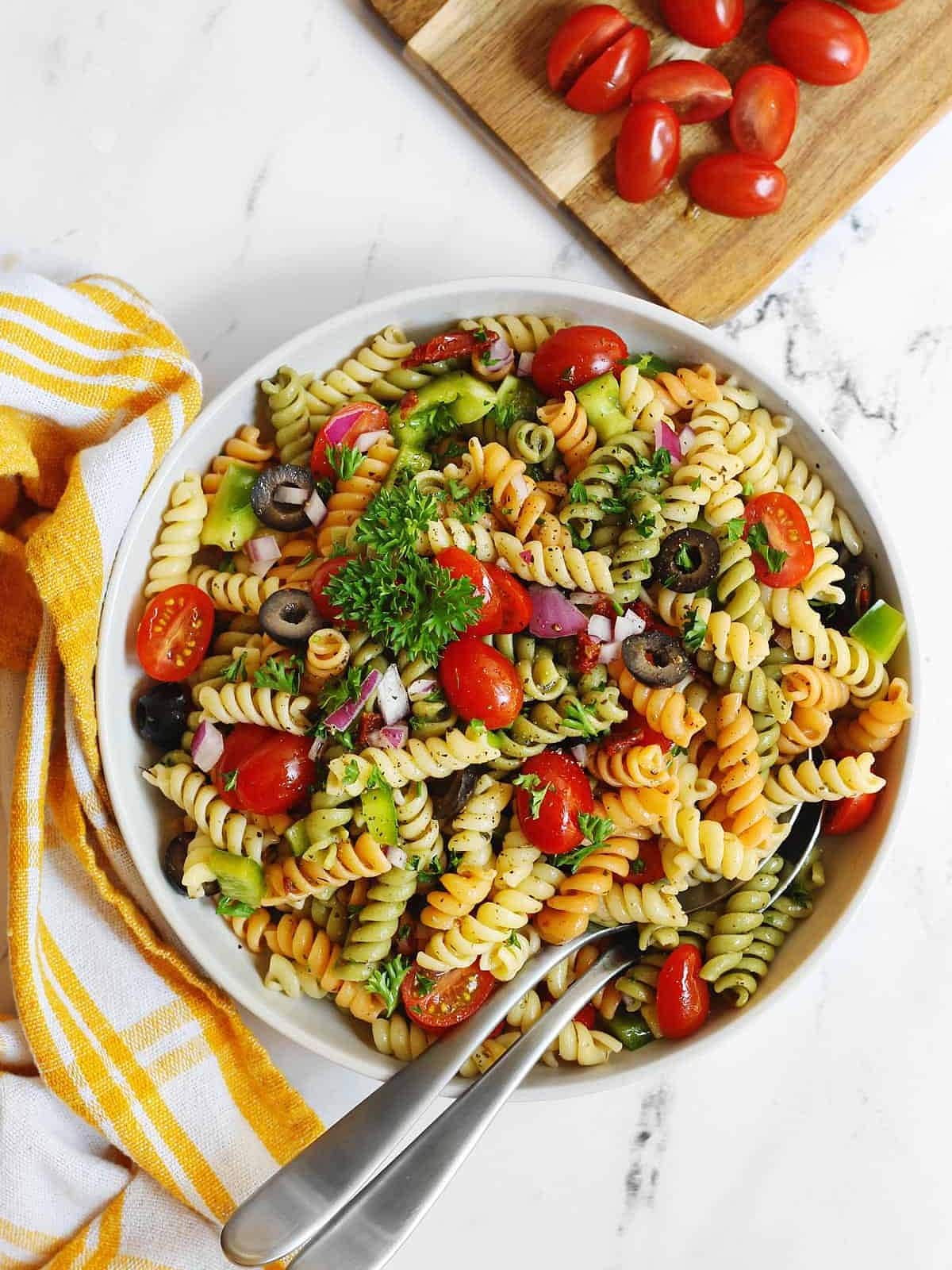 This Greek Orzo Salad is made with fresh vegetables, herbs, and is tossed in a homemade Greek vinaigrette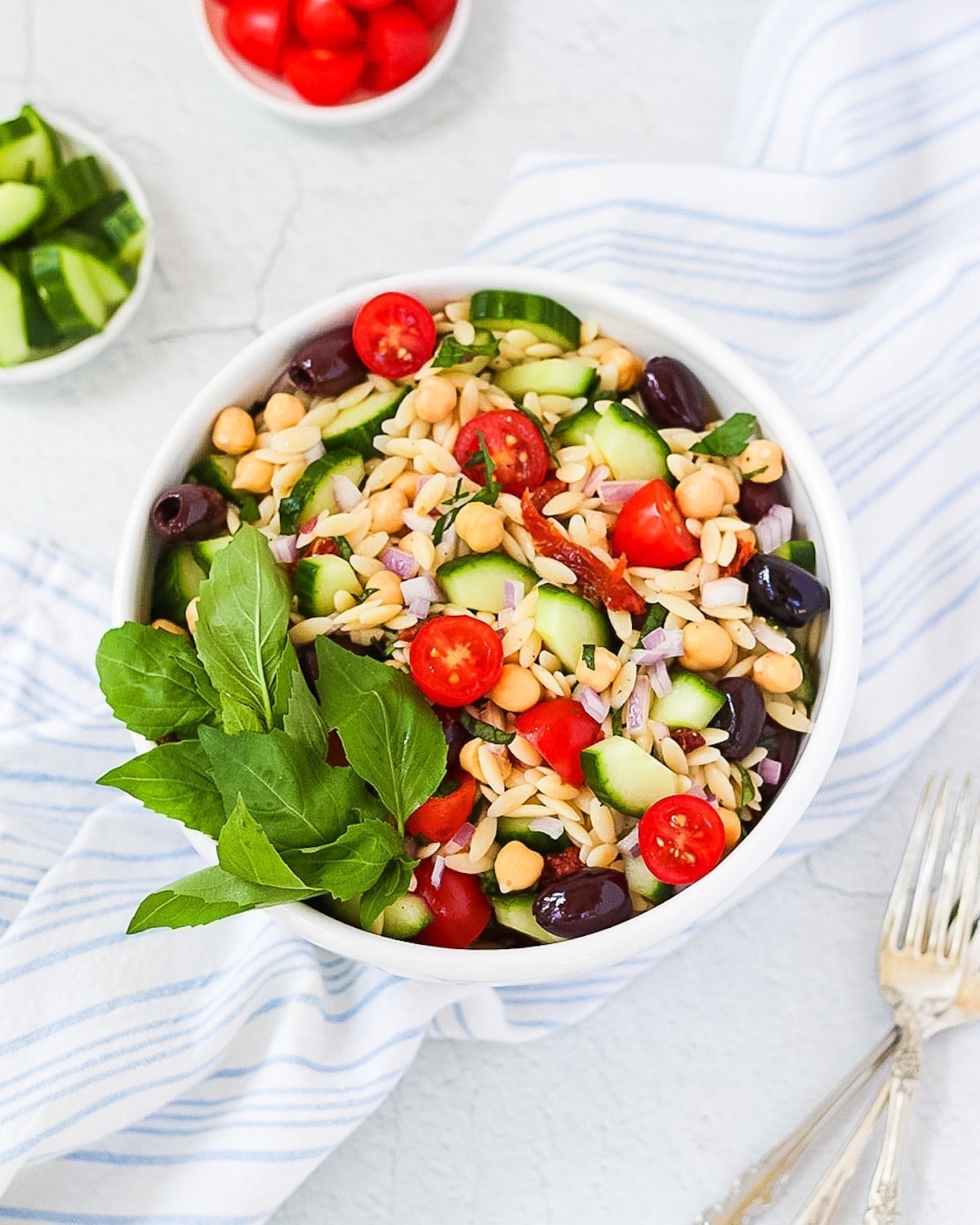 This easy vegan pasta salad is full of healthy ingredients like broccoli, tomatoes and basil all topped off with a creamy tahini dressing. It's perfect served cold for a summer picnic!