Not sure what to serve with your tofu? There's lot of different sides that go well with tofu. Tofu is a versatile plant-based protein source that can be eaten with grains (rice, quinoa, barley, and more), pasta, veggies (stir fry, air fried, roasted, and more), on top of salads, and in buddha bowls.
You can combine different sides to create a balanced meal of a protein, grain, and vegetable.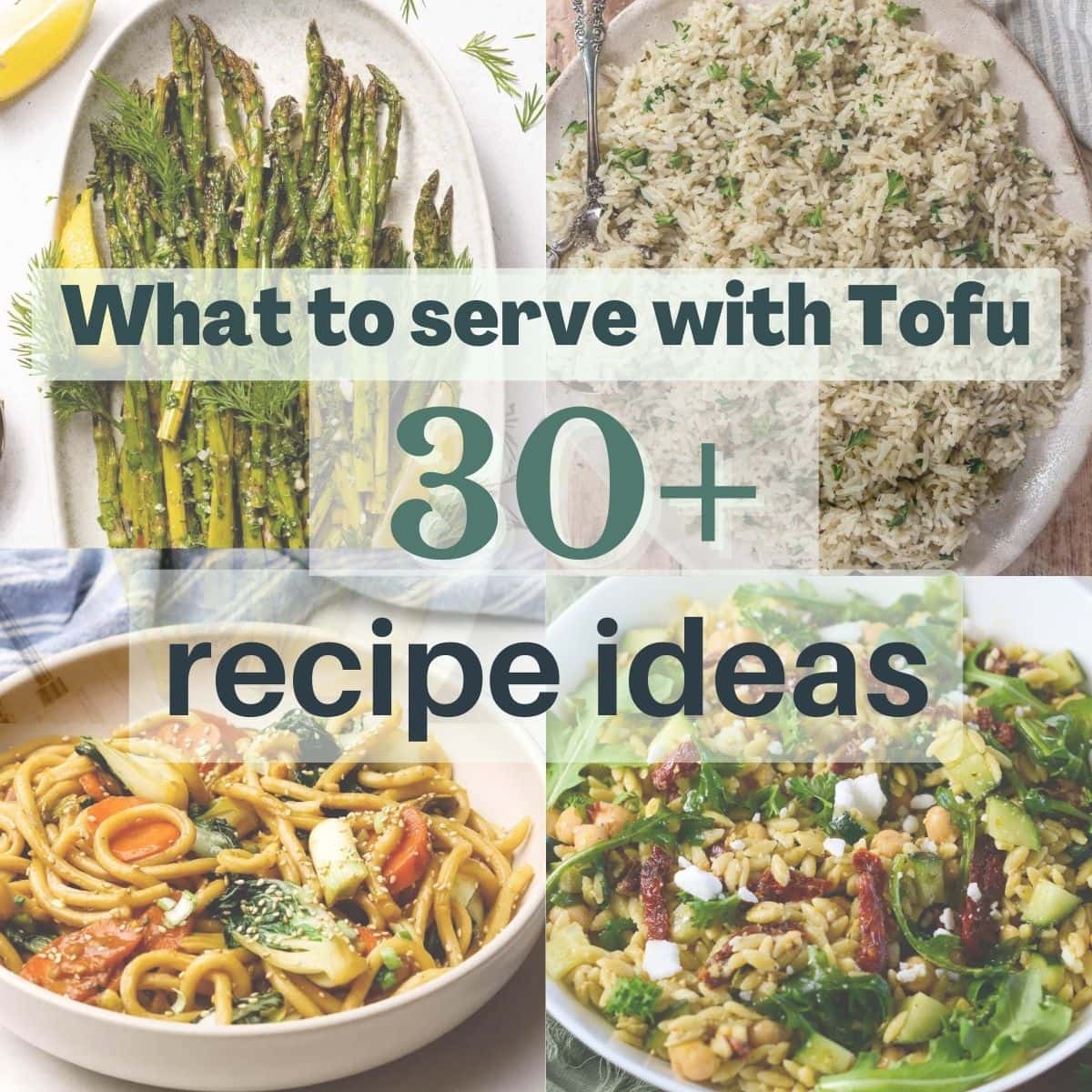 ❓Quick FAQs
Grains
There are lots of options for grains to serve with tofu. For faster cooking, try using an Instant Pot.
Rice
Quinoa
Barley
Bulgar
Farro
Millet
Try out some of these tasty recipes: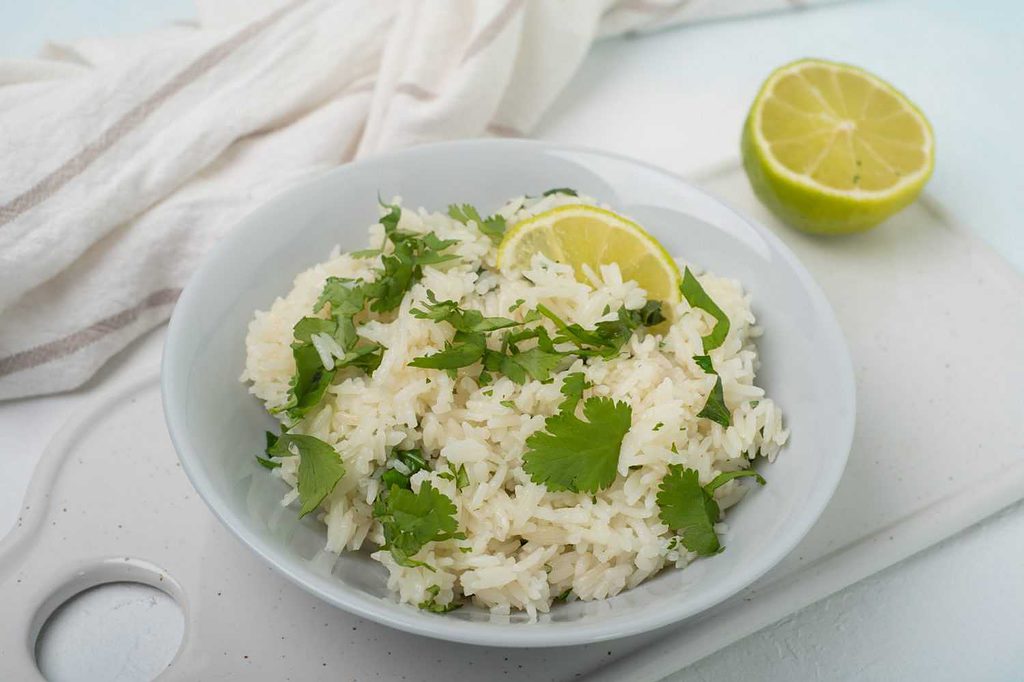 Pasta
Tofu is a delicious addition to pasta. It adds more protein to your dish and the tofu absorbs the sauce well.
Asian noodle dishes
Cold pasta salads
Thai noodles dishes
And more!
Try out some of these amazing pasta recipes: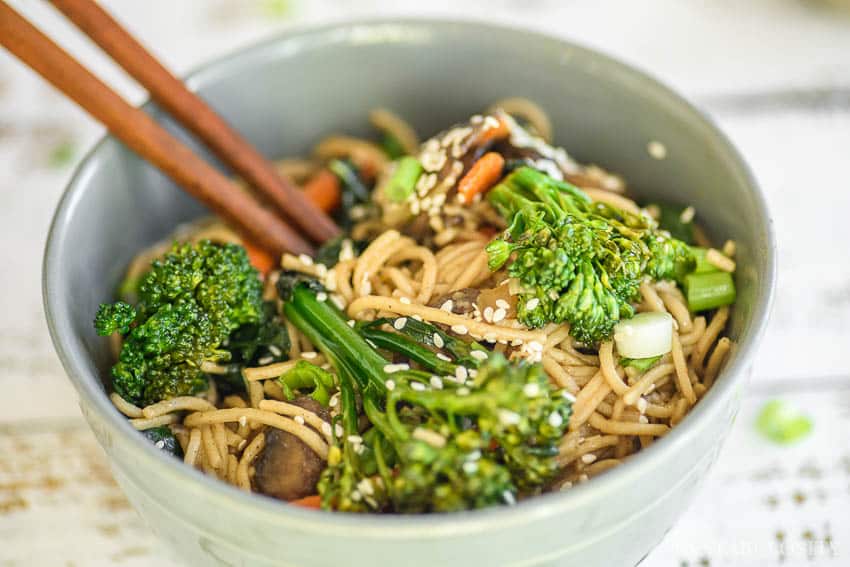 Veggies
One of the best sides with tofu is a delicious, crisp veggie. You can use stir fried, roasted, or air-fried veggies.
Some of the best veggies with tofu include:
Red Pepper
Onion
Green Beans
Brussel Sprouts
Bok Choy
and many more!
Try out one of these delicious vegetable sides: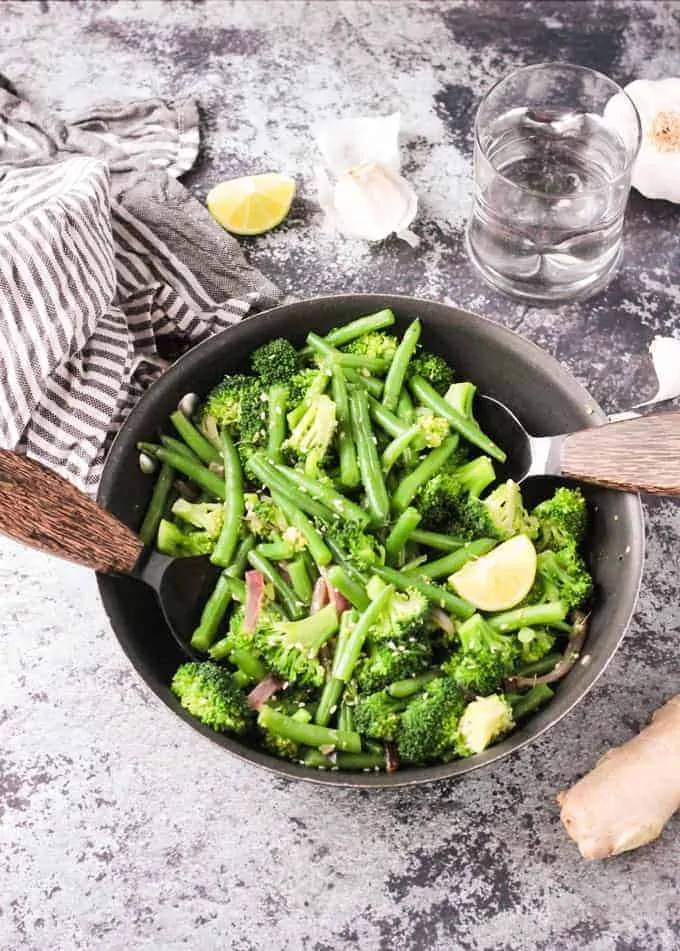 Salad
Tofu is a great addition on top of a salad or mixed into a refreshing pasta or quinoa salad. It adds a lot of protein with 22g per serving!
Cold pasta salad
Cold grain salad
Green salad
Try one of these healthy, delicious salads: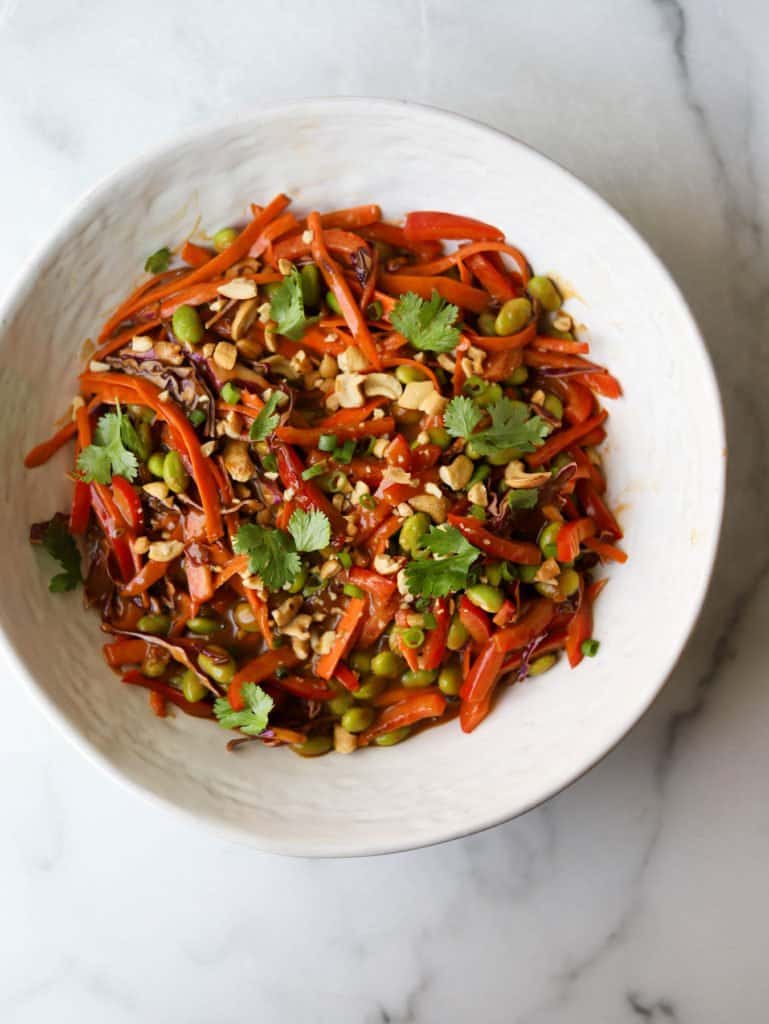 Buddha Bowls
A buddha bowl is a balanced nutritious bowl often composed of a grain, vegetable, protein, and often a yummy sauce. Tofu is a great addition to a buddha bowl and can be transformed into many different flavors.
Try out one of these mouthwatering buddha bowl recipes:
Top Tofu Recipes: