There's nothing better than a melty, warm chocolate cake with vanilla ice cream on top. They're cakey and moist on the outside with an irresistible center of warm dark chocolate flowing through the middle.You can make this molten chocolate lava cake at home for a simple dessert for yourself or family or friends. Trust me, it will not disapoint!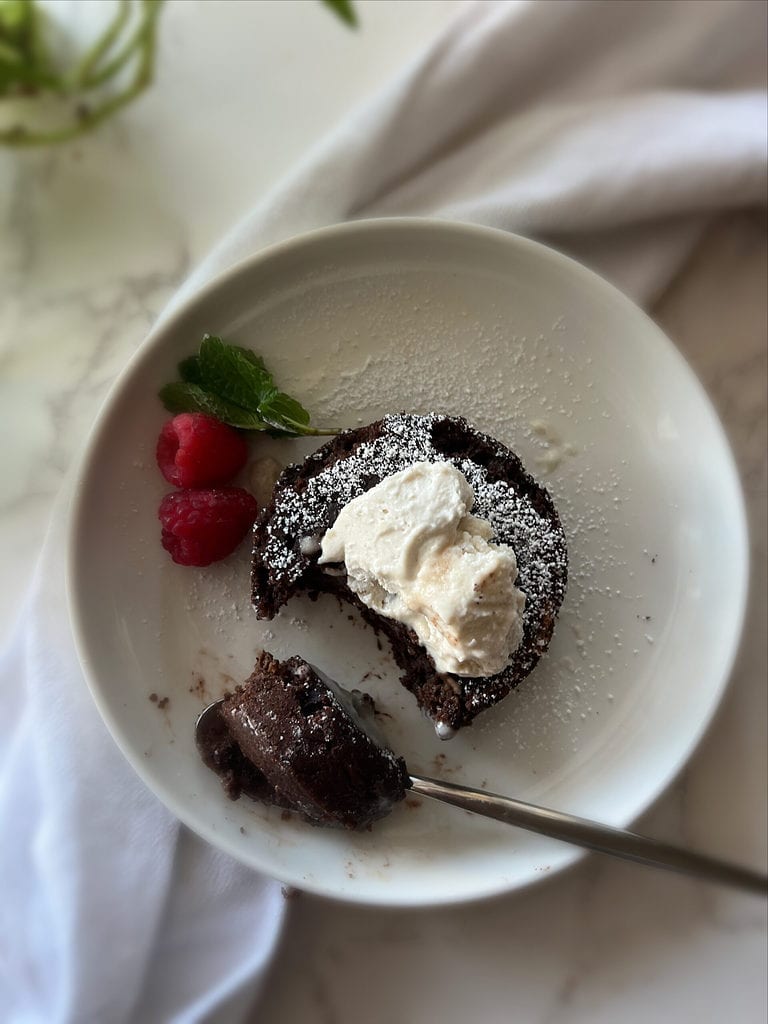 Ingredients:
White Sugar
Baking Powder
Cocoa Powder
Salt
Non-Dairy Milk
Vegan Dark Chocolate Chips
Vegan Butter
Optional: Powdered Sugar + Vegan Vanilla Ice Cream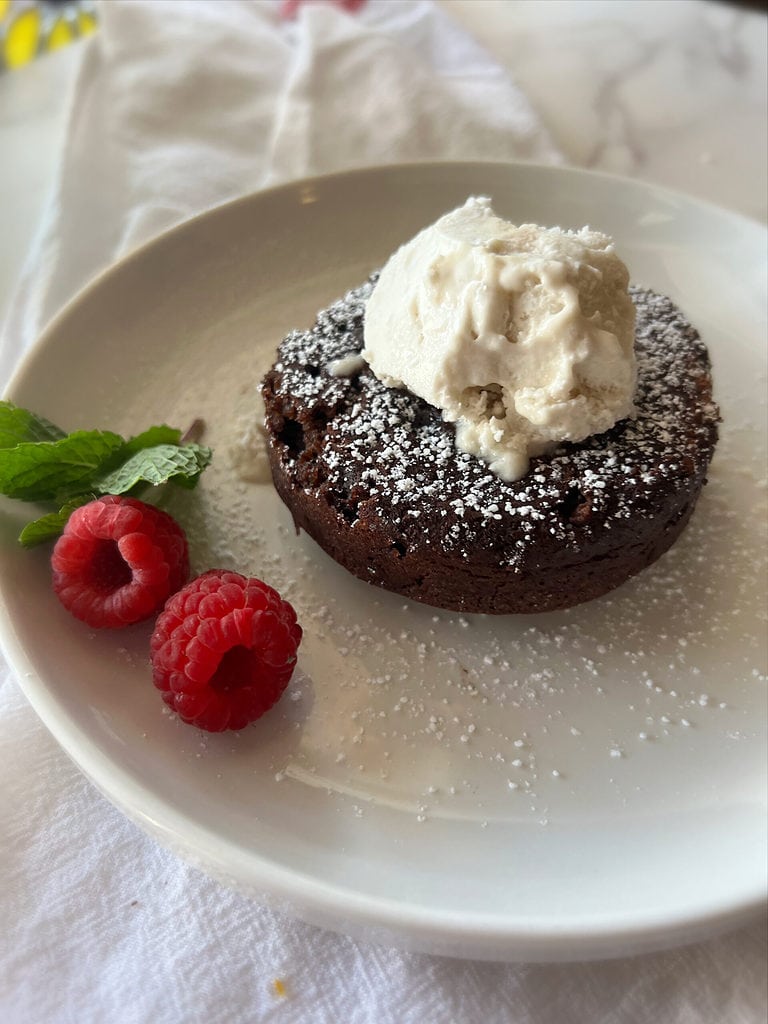 FAQ:
What size ramekin should I use?
I recommend a 10 ounce ramekin but it would also work with an 8 ounce as well.
What can I top it with?
Vegan vanilla ice cream or whipped cream! It takes this dessert to a whole new level.
What's a good occasion for this dessert?
This dessert it great at any time of the year but it makes for a great Valentine's Day treat.
What else could I fill in the center?
Raspberry jam, caramel, peanut butter, or anything your heart desires!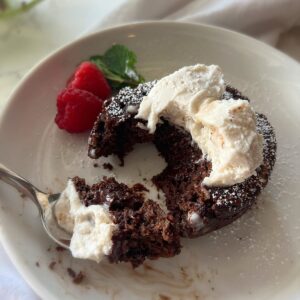 Molten Chocolate Lava Cake (Vegan)
Ingredients
¼

cup

All purpose flour

1

tablespoon

White sugar

¼

teaspoon

baking powder

1.5

tablespoon

Sifted cocoa powder (plus more for coating bottom of ramekin)

1

pinch

Salt

1

tablespoon

Melted coconut oil

⅓

cup

Non-dairy milk

2

tablespoon

Vegan dark chocolate chips

1-2

teaspoon

Vegan butter for coating ramekin

Optional: Powdered sugar, vegan ice cream
Instructions
Preheat oven to 400F.

Start my whisking together the flour, sugar, baking powder, cocoa powder, and salt in a small bowl. In another bowl melt the coconut oil and mix with the milk.

Add the wet ingredients into the dry and mix until combined and no clumps.

In a 10oz ramekin, coat the bottom and sides with vegan butter (don't skimp on this part). Then sprinkle in some extra cocoa powder on over the butter to also help prevent sticking.

Pour the chocolate batter into the ramekin. Pour some dark chocolate chips in the center and push down with a spoon so they are submerged beneath the batter.

Bake 13 min. Let sit for 1-2 minutes before taking a butter knife and rimming the sides of the bowl.

Get a plate and flip ramekin onto plate. Sprinkle with some powdered sugar. Spoon some ice cream on top and enjoy!
Nutrition