There are lots of ways to use barley in recipes from breakfast, to main dishes, to sides, and desserts. Try out these delicious vegan barley recipes that are hearty, satisfying, and flavorful.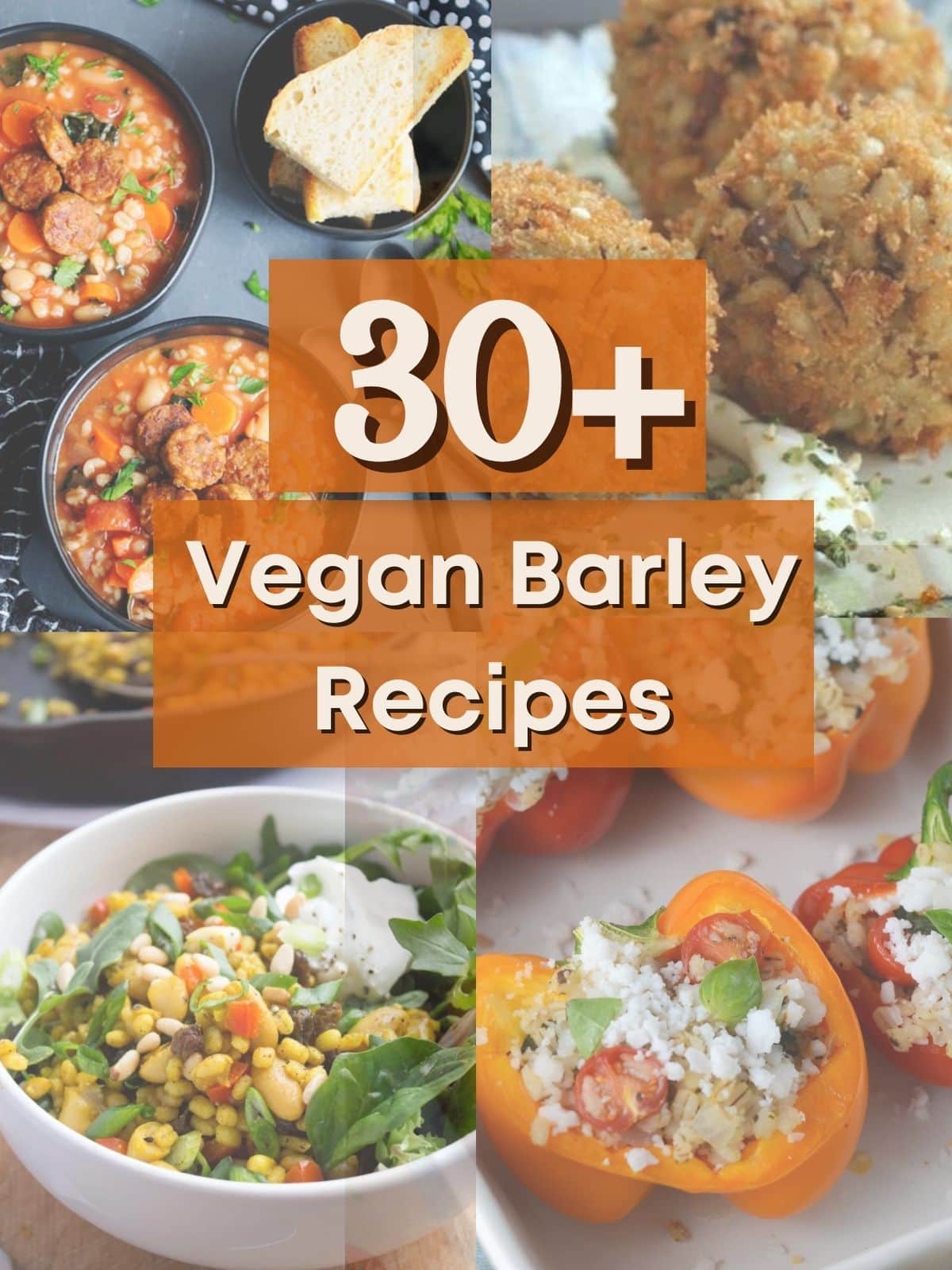 Jump to:
FAQs
Breakfast Recipes
Barley is great for breakfast as a porridge. It's chewier than oatmeal and tastes amazing with fresh fruit or nuts on top!
Soup Recipes
One of the best grains in soup is barley. It absorbs the broth well and adds a great chewy texture to many soups.
Salad & Side Recipes
Add some barley to a salad for more protein, fiber, and amazing texture! This grain is so versatile- you can incorporate as a stand alone salad, as a topping, or a great side dish!
Main Dishes
Barley is a hearty grain that is packed with fiber to make you feel full longer. Incorporate it into your main meals with these dishes.
Other Recipes with Barley
Thought you'd heard of all the ways to use barley? Not yet! Try this amazing grain in crackers, as a cool, refreshing drink that is popular in Asia, or delicious crepes
▶︎Which barley recipe are you excited to try? Comment below!