As the sun starts to shine and the flowers bloom, we are all ready for some refreshing, energizing recipes. You will love these 20 healthy vegan salads that filled with delicious, wholesome ingredients and are packed with flavor.
Why these salads are the best:
Variety of flavors: From Mediterranean, Ukrainian, Caribbean, Lebanese, and more. These salads are packed with multicultural flavors that will take your taste buds around the world!
Variety of grains/pasta: Let's ditch the boring iceberg lettuce! These salads are a huge upgrade with a variety of pastas and grains ranging from couscous, soba noodles, orzo, bulgar and more.
High protein: If you've had salad and been hungry a few hours later, you're not alone! These salads are different. Many are filled with plant-based protein to keep you fueled throughout the day. They include chickpeas, beans, lentils, grains, and more!
This flavorful pesto orzo salad is an easy lunch or side dish with sweet sundried tomatoes, creamy vegan feta, crunchy cucumbers, and fresh arugula. It is a simple dish you can make in less than 15 minutes.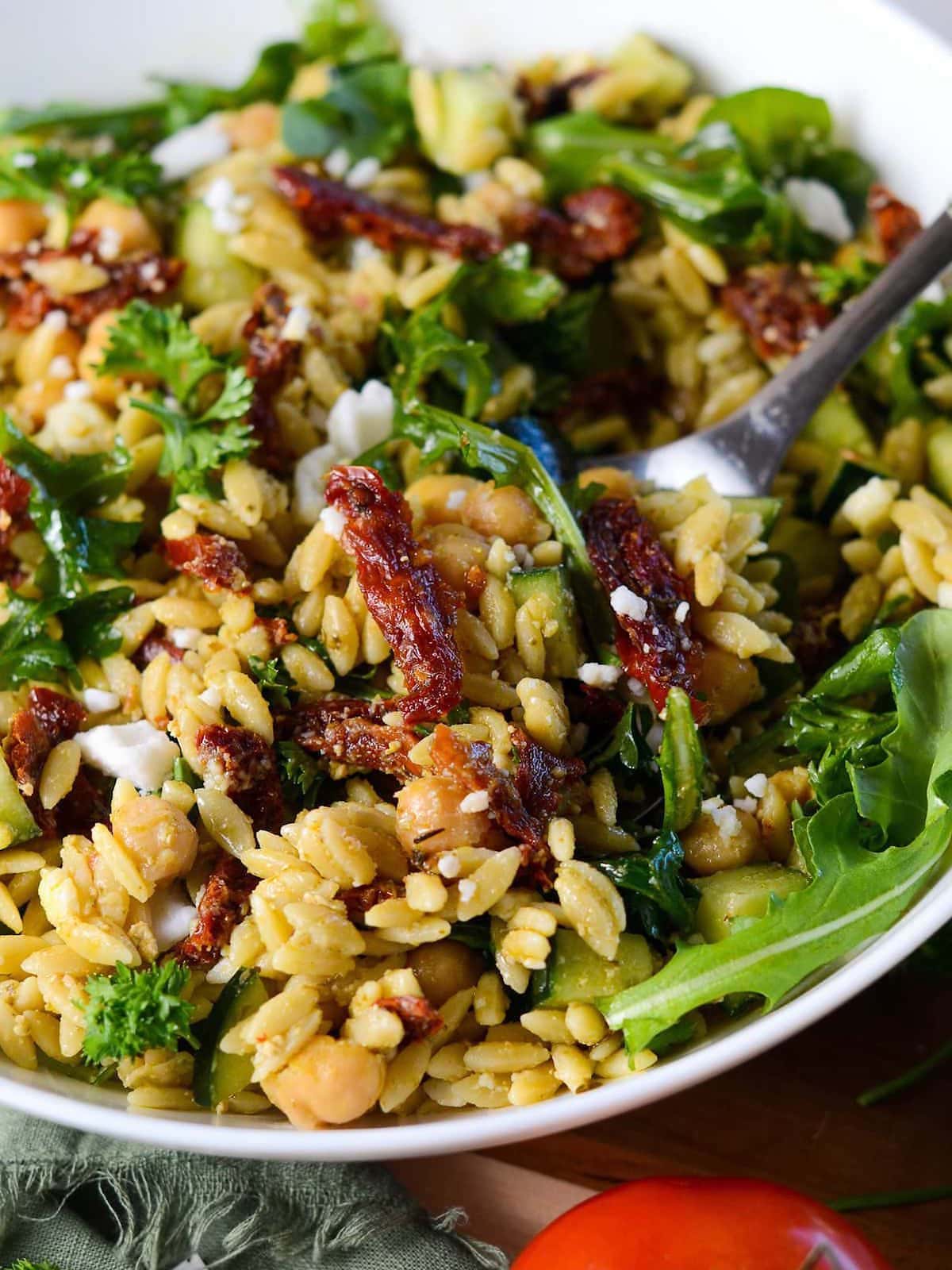 Sweet, tangy, colorful, and fresh Strawberry Avocado Pasta Salad with poppy seeds is ready in under 20 minutes and a great side dish or mains for everyday eats or holiday gatherings.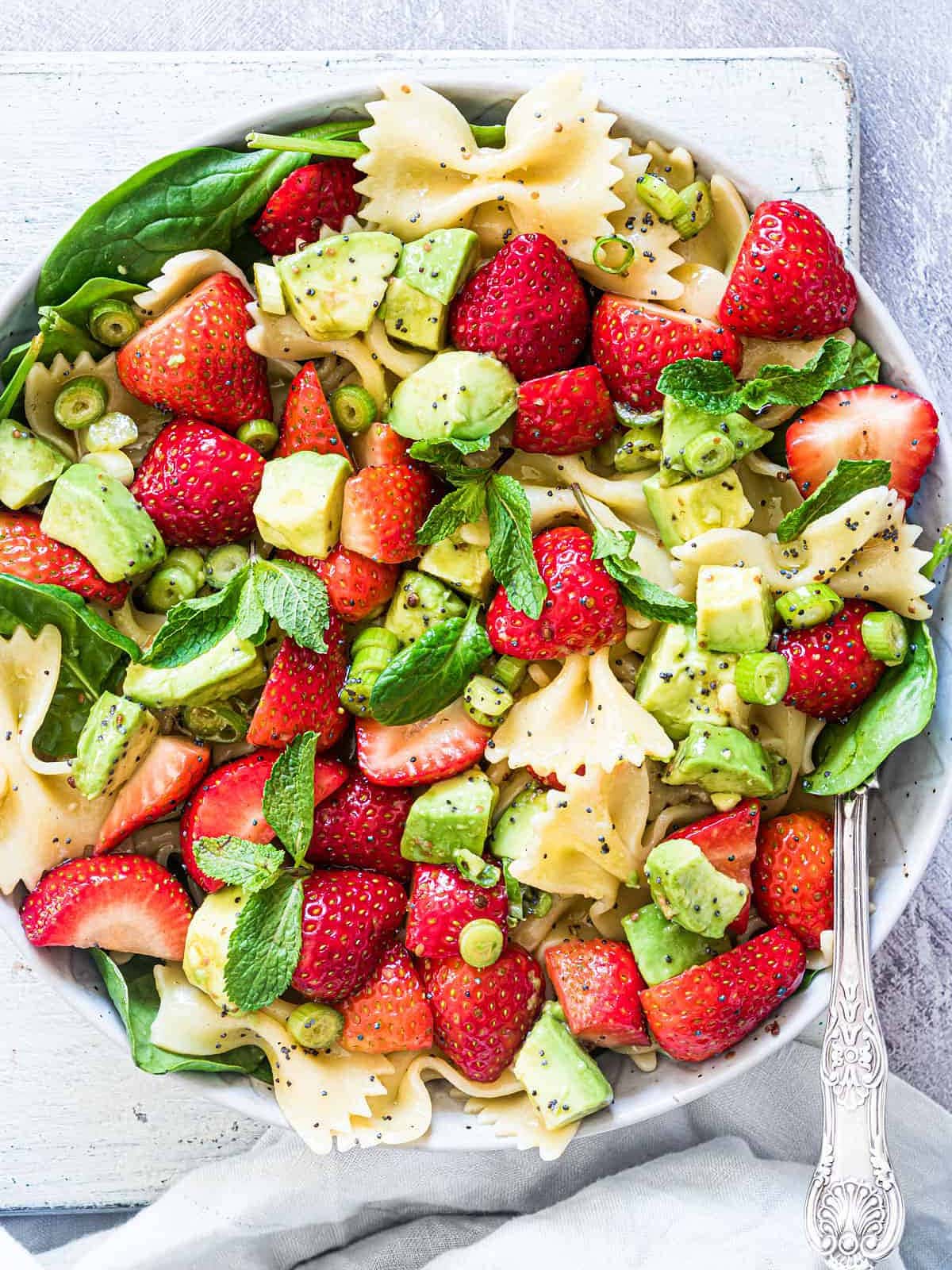 This Mediterranean vegan couscous salad is super refreshing, easily customizable and takes only 10 minutes to prepare.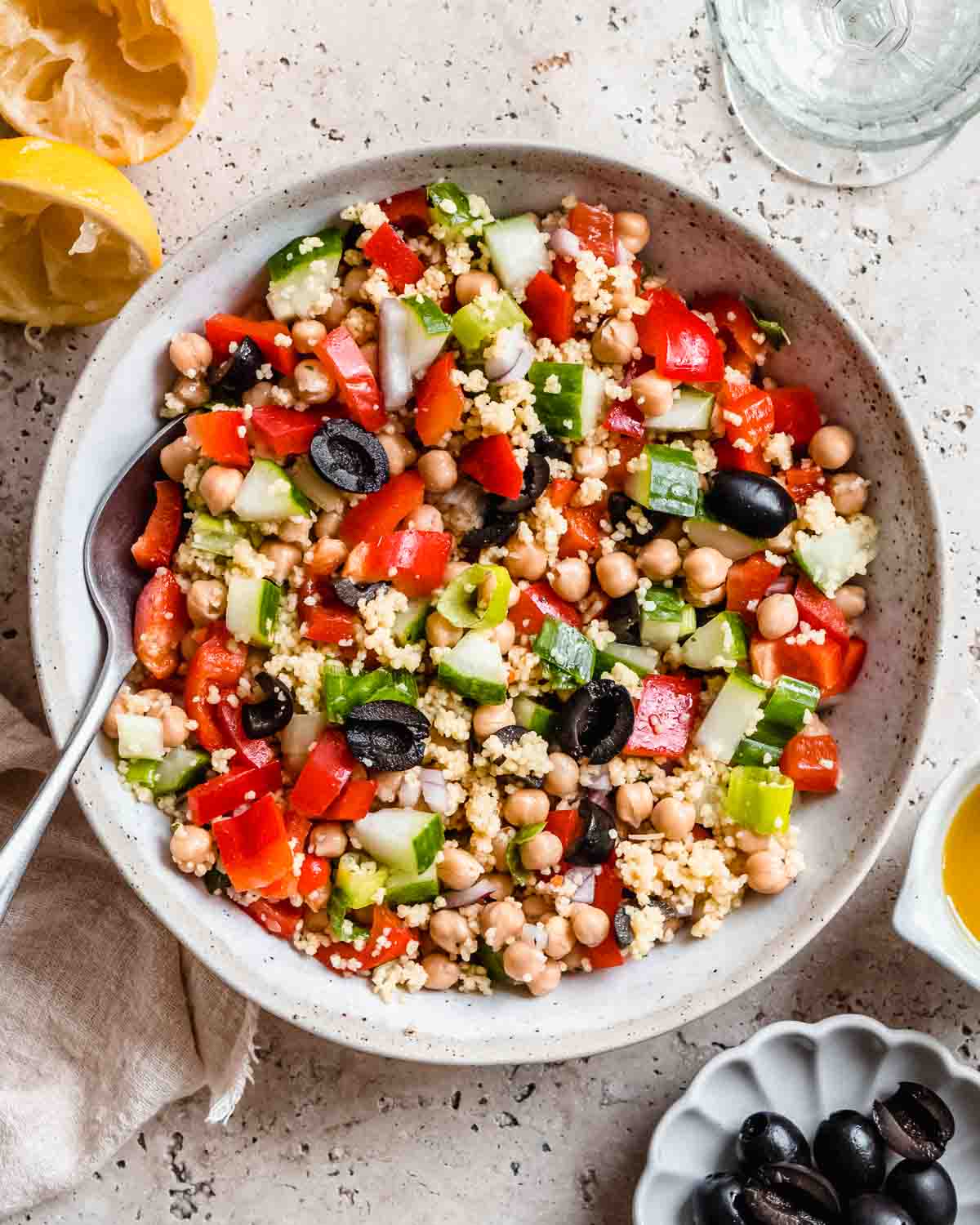 This Thai Noodle Salad is ready in less than 15 minutes, low in calories, and full of flavor!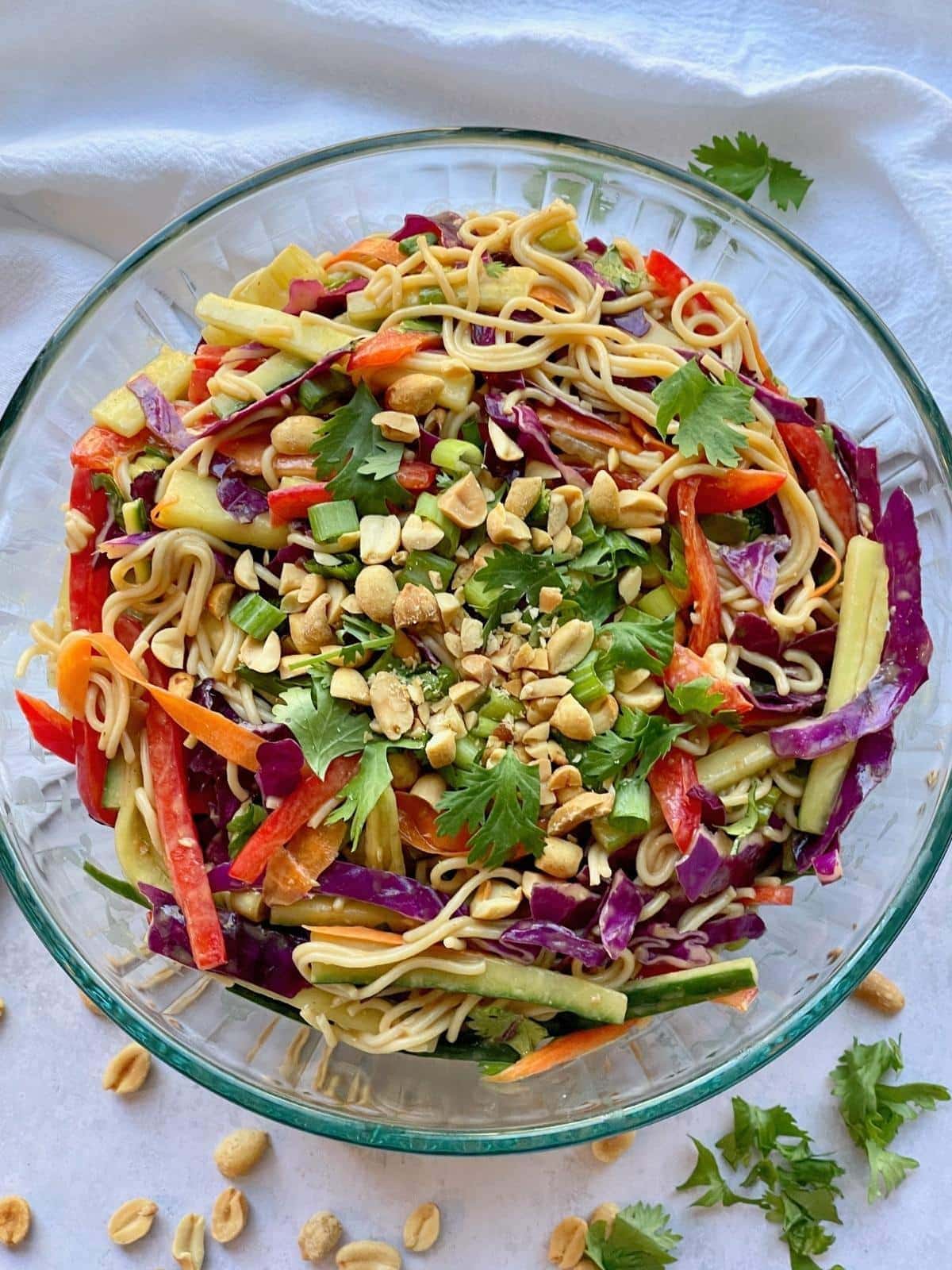 A Classic Italian Pasta Salad that's gluten-free, vegan, and allergy-free! The cold pasta salad you love, with tri-colored pasta, fresh veggies, and a healthy homemade Italian dressing!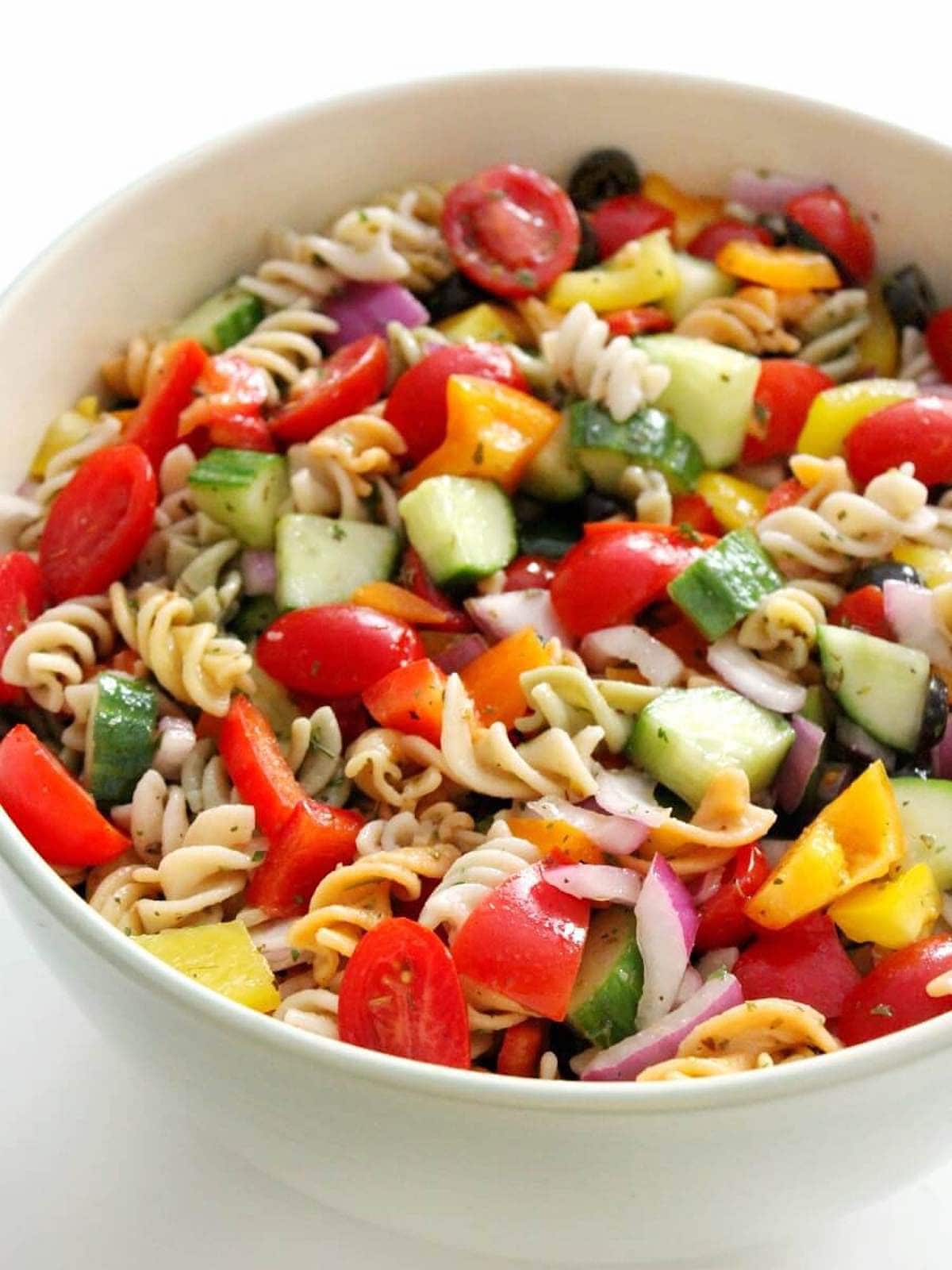 Our Middle Eastern Chickpea Salad with preserved lemons and za'atar is the perfect meal for a spring or summer day to enjoy with the whole family.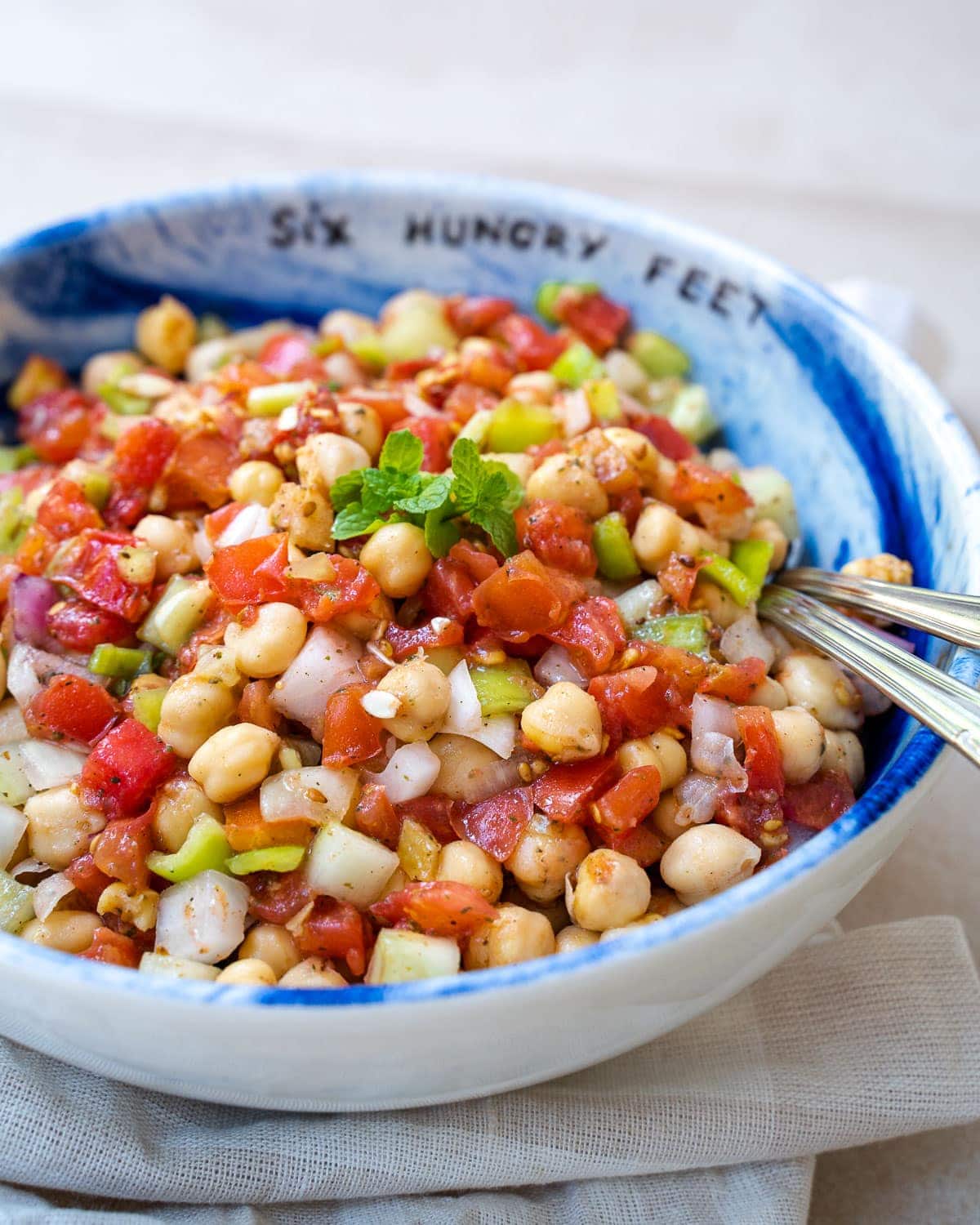 This shredded rainbow salad is bright and colorful, tasty and nutritious! Serve it as a side salad or a main course.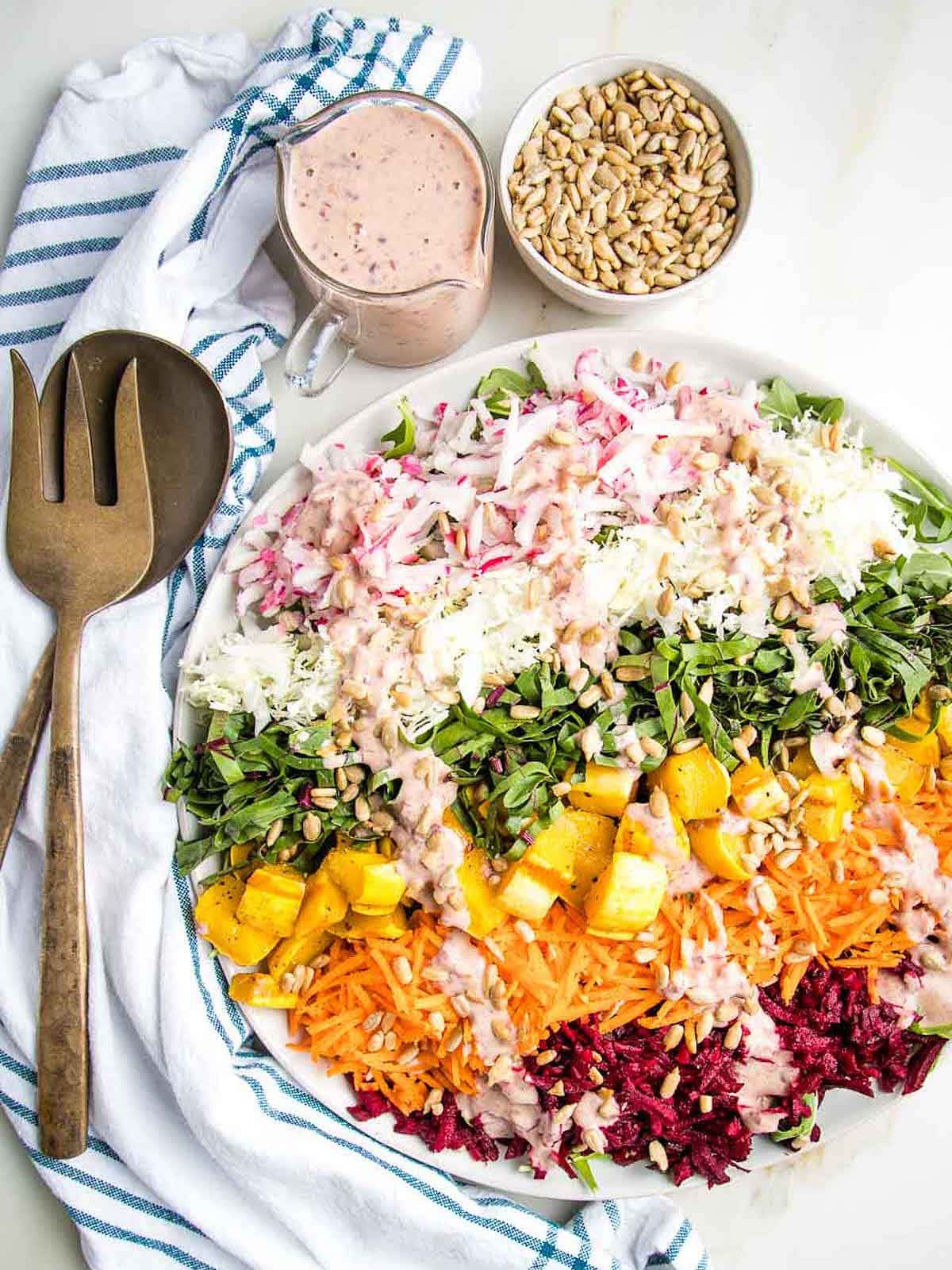 This healthy parsley potato salad is simple and flavourful, featuring roasted potatoes tossed in a fresh herb dressing.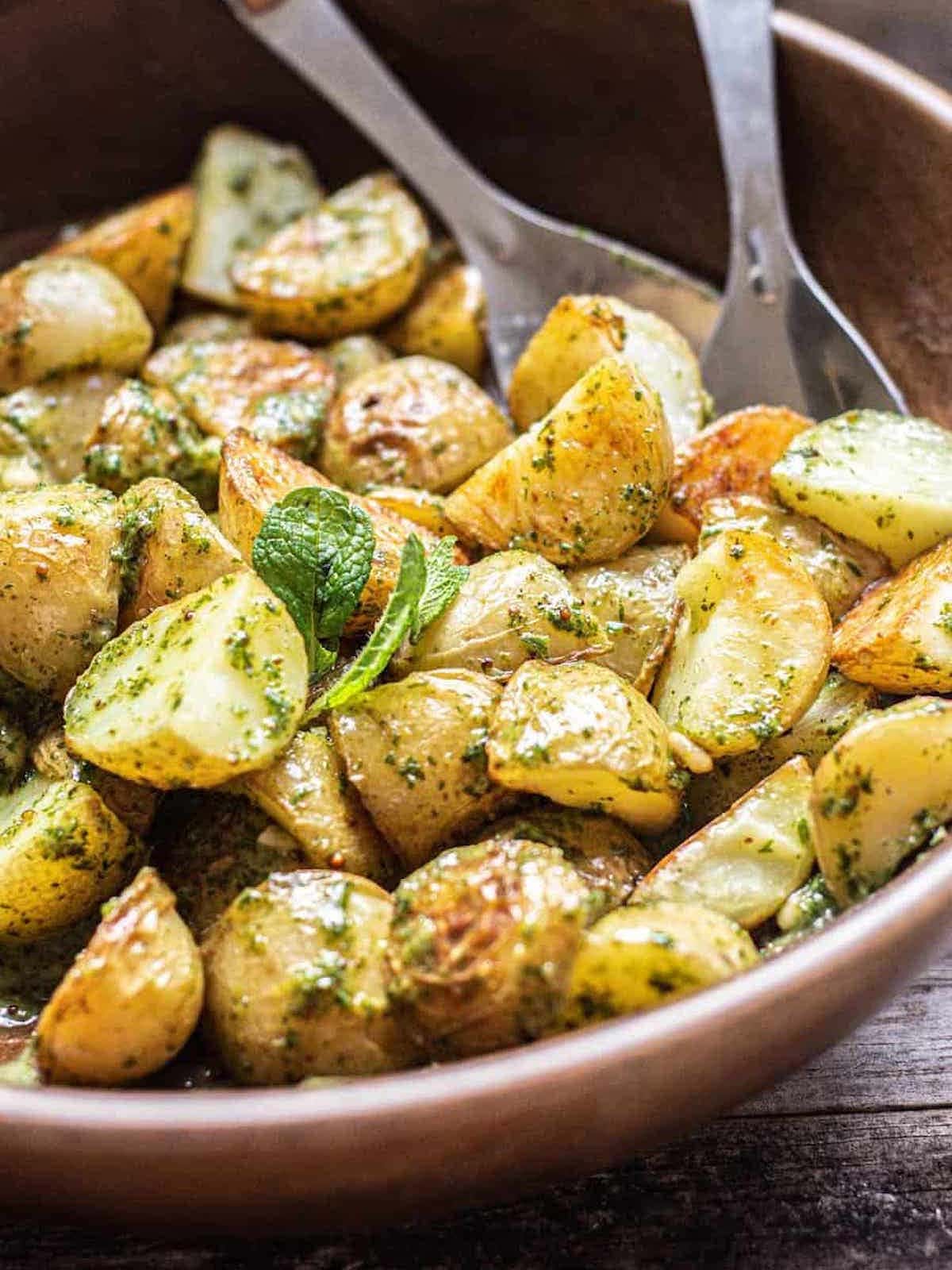 This 5-ingredient carrot salad with chickpeas, raisins, cilantro and almonds, tossed in a citrus ginger vinaigrette is perfect for any time of the year and for any meal.
It's light, refreshing and full of nutrition! Make a big batch and enjoy all week.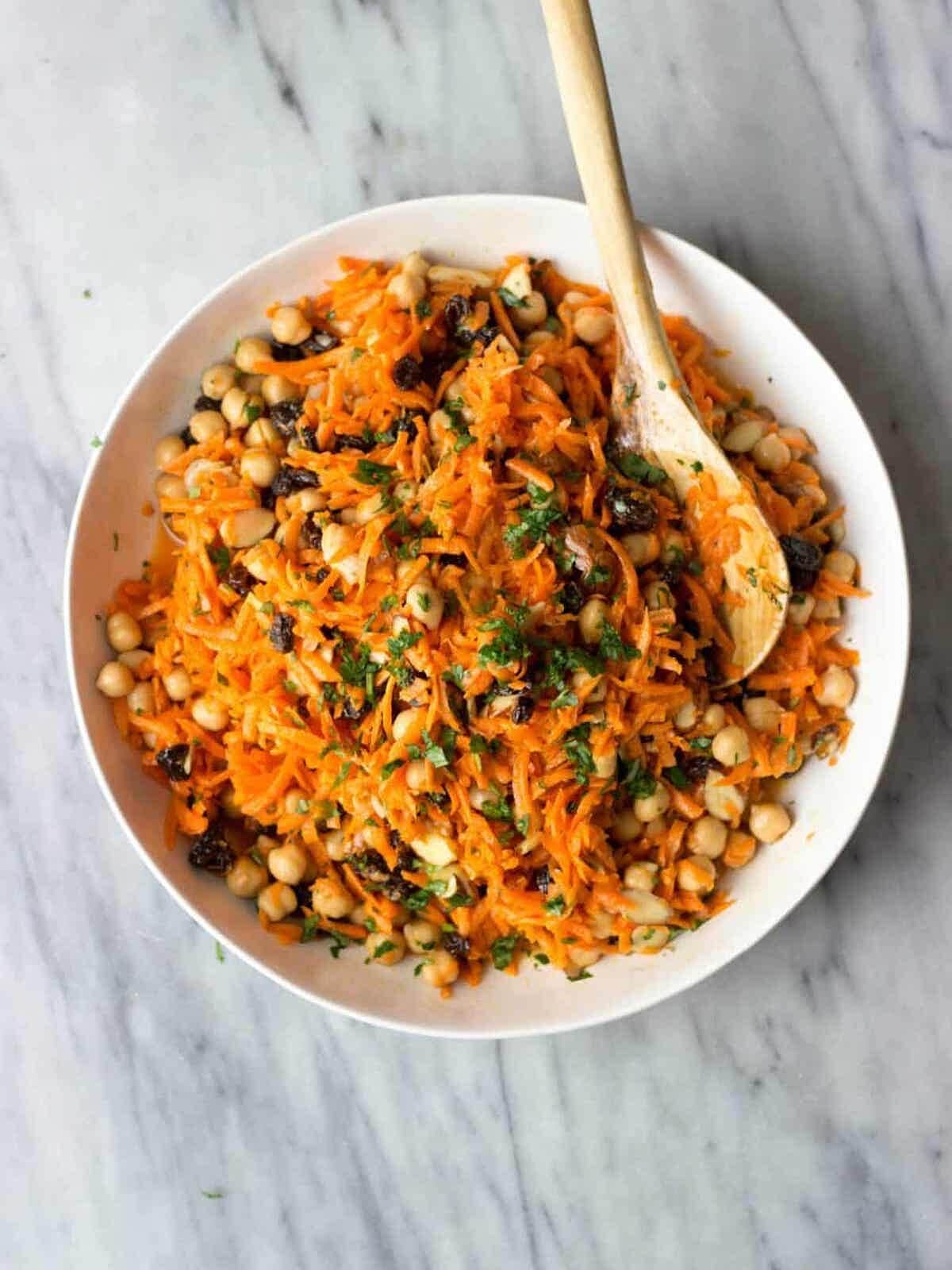 This perfect healthy and fresh Spring Salad Recipe is the only one you need! Celebrate the season with all the bright and delicious flavors of springtime produce in this easy-to-make green salad! Including crisp and crunchy veggies like snap peas and asparagus, with refreshing notes of mint, and tender arugula, all lightly dressed with a simple lemon vinaigrette!
This Copycat Costco Quinoa Salad is a healthy side or main dish that's perfect to serve at any family dinner! It's an abundant salad packed with plant-based protein, vegetables, and so much flavor!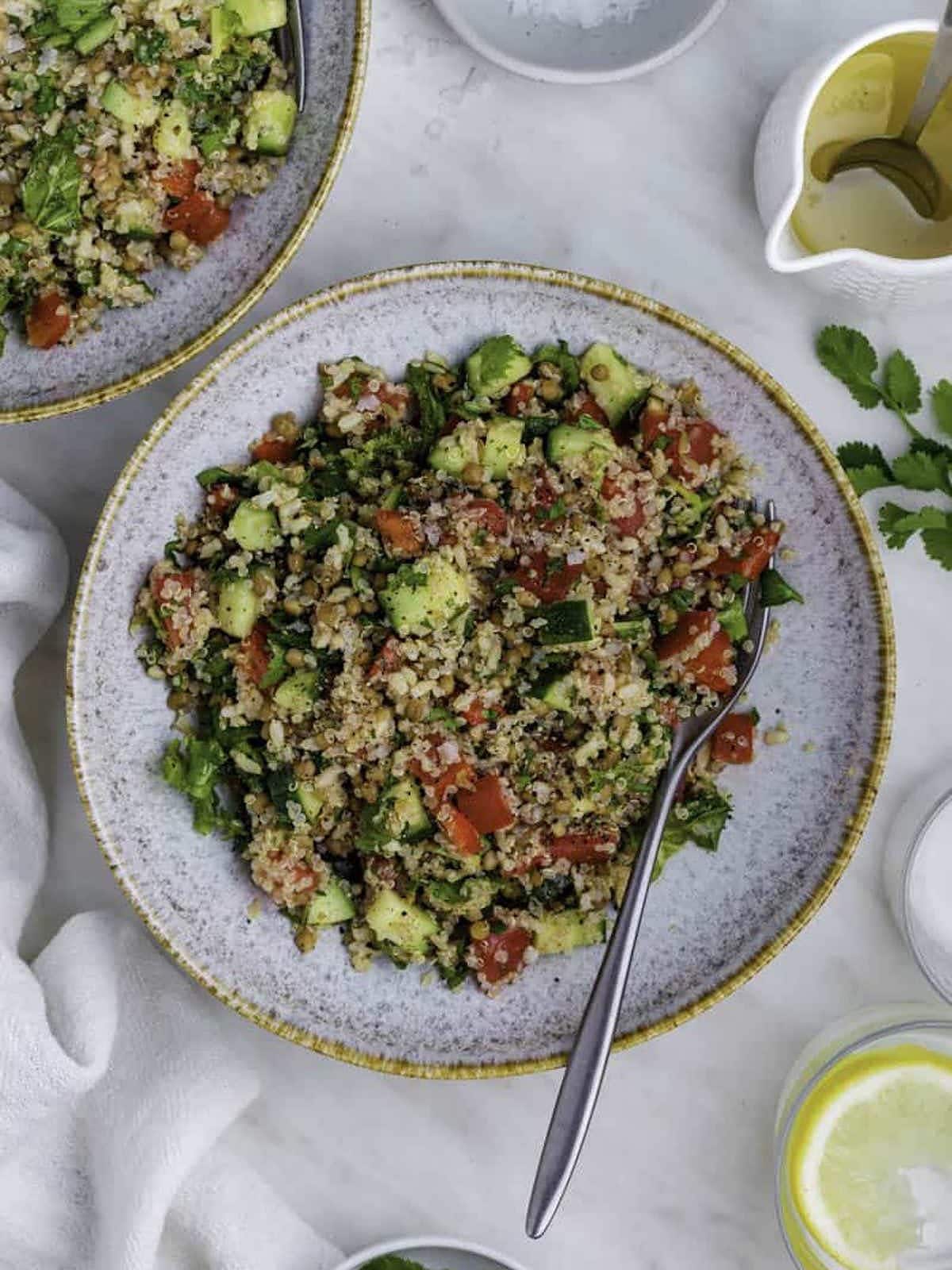 Packed with Mediterranean flavor, this easy ten-minute Greek Cucumber Salad is the perfect dish to freshen up your day! Made with simple ingredients, fresh produce, kalamata olives, and traditional or vegan feta cheese; this easy salad will be a family favorite.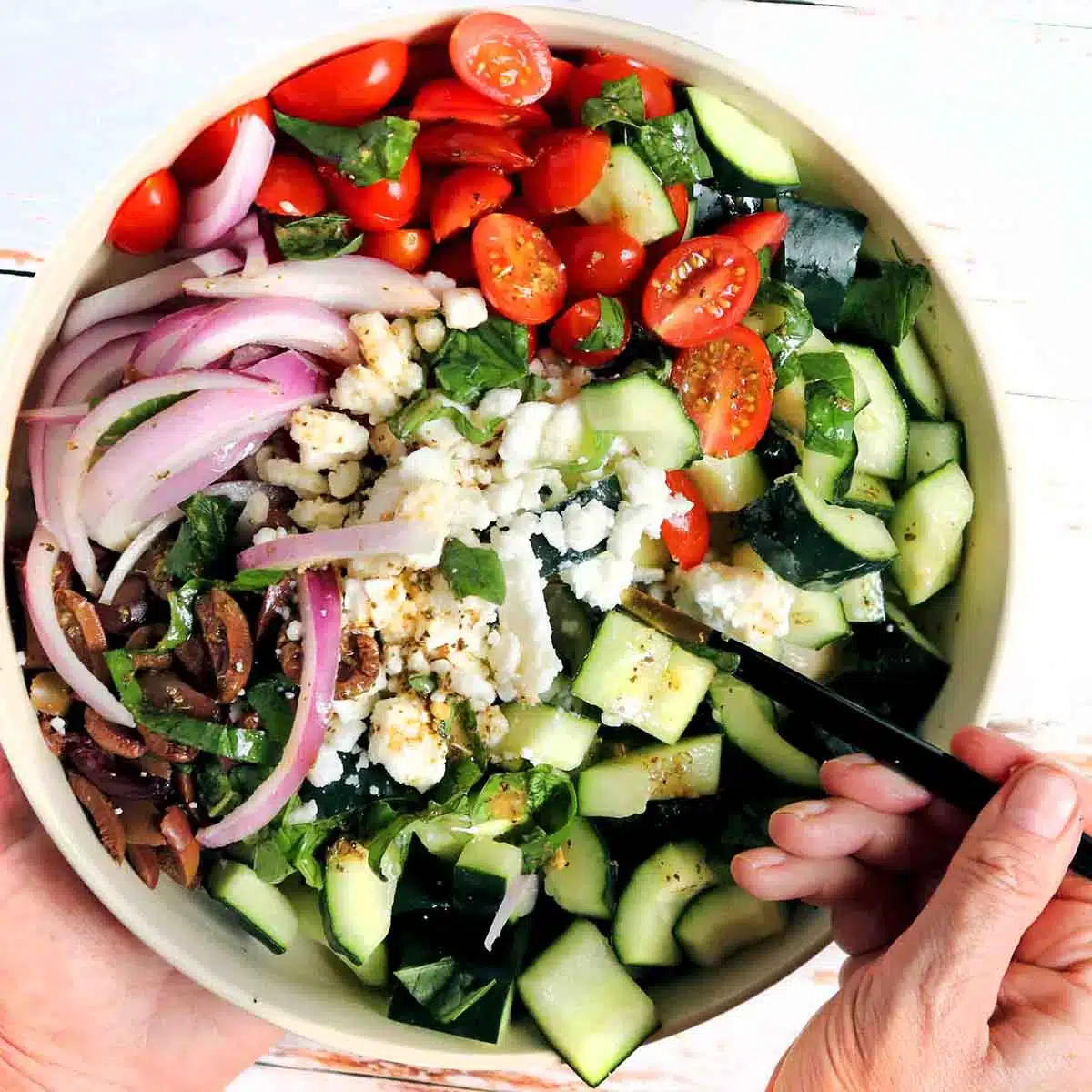 This Vegan Soba Noodle Salad is a refreshing and healthy meal that uses crunchy spring veggies and plant-based protein combined with a delicious homemade dressing.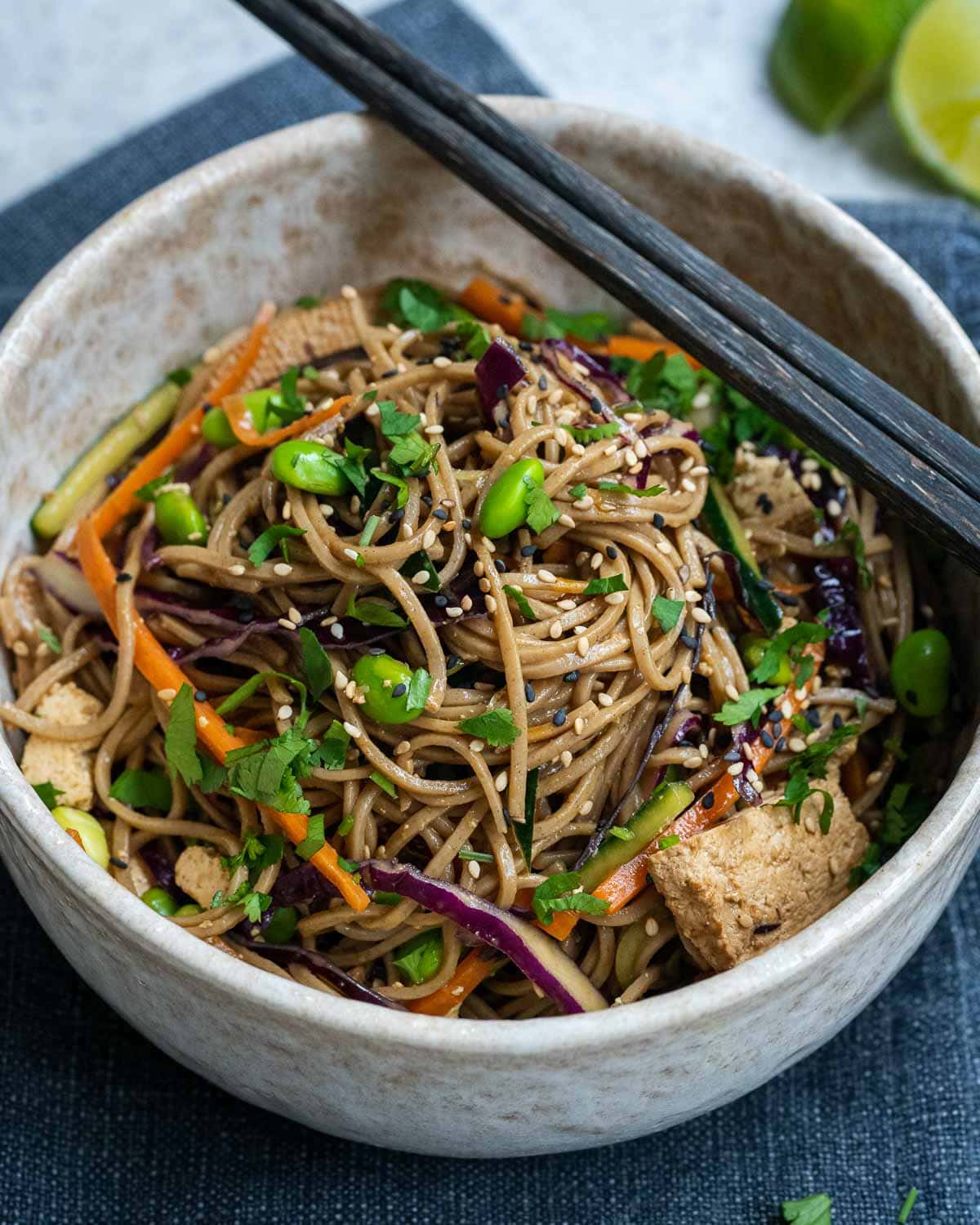 Learn how to make this vibrant and nutritious Ukrainian beet salad. The combination of cooked beets, carrots, potatoes, peas, pickles, and green onions dressed in olive oil will create this colorful and delicious Vinegret salad.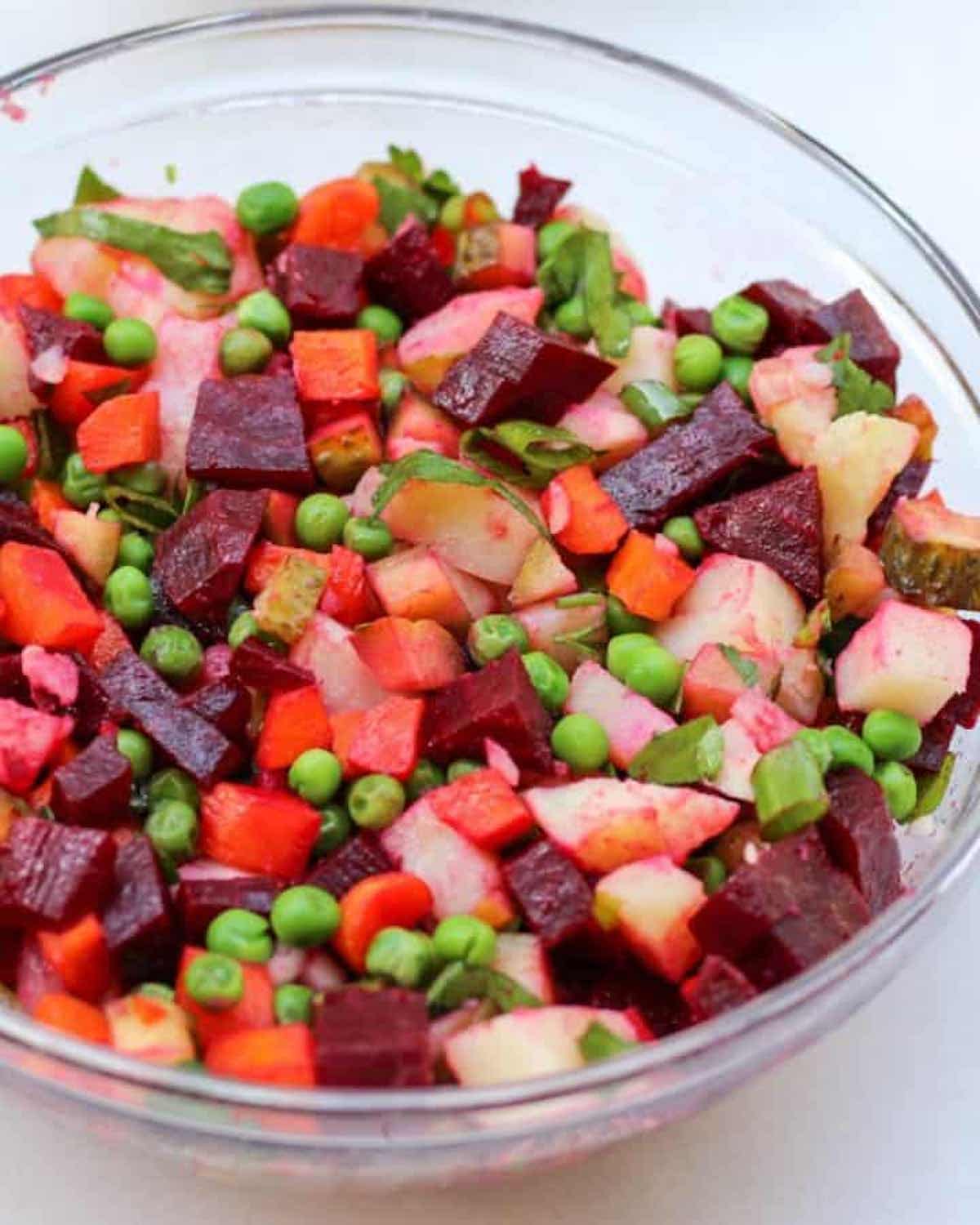 This delicious Caribbean style salad has a trio of cooked legumes (chickpeas (channa), red kidney beans (peas), and pigeon peas (gungo peas) combined with cucumbers, avocado (pear) scallion and a tangy dressing.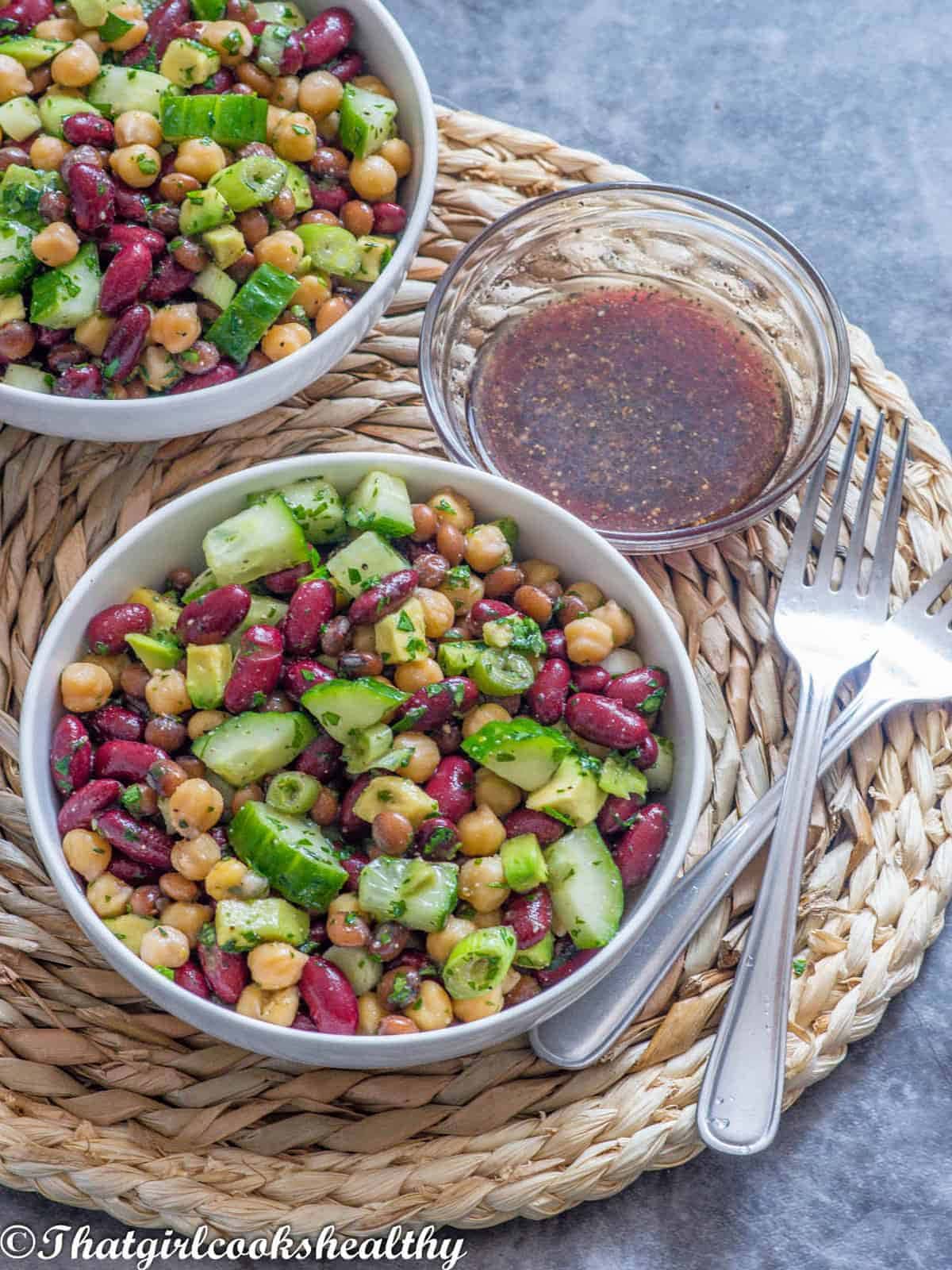 When you want a quick and healthy lunch, try out this chickpea salad with chickpeas, cucumbers, tomatoes, vegan feta, and fresh lemon juice!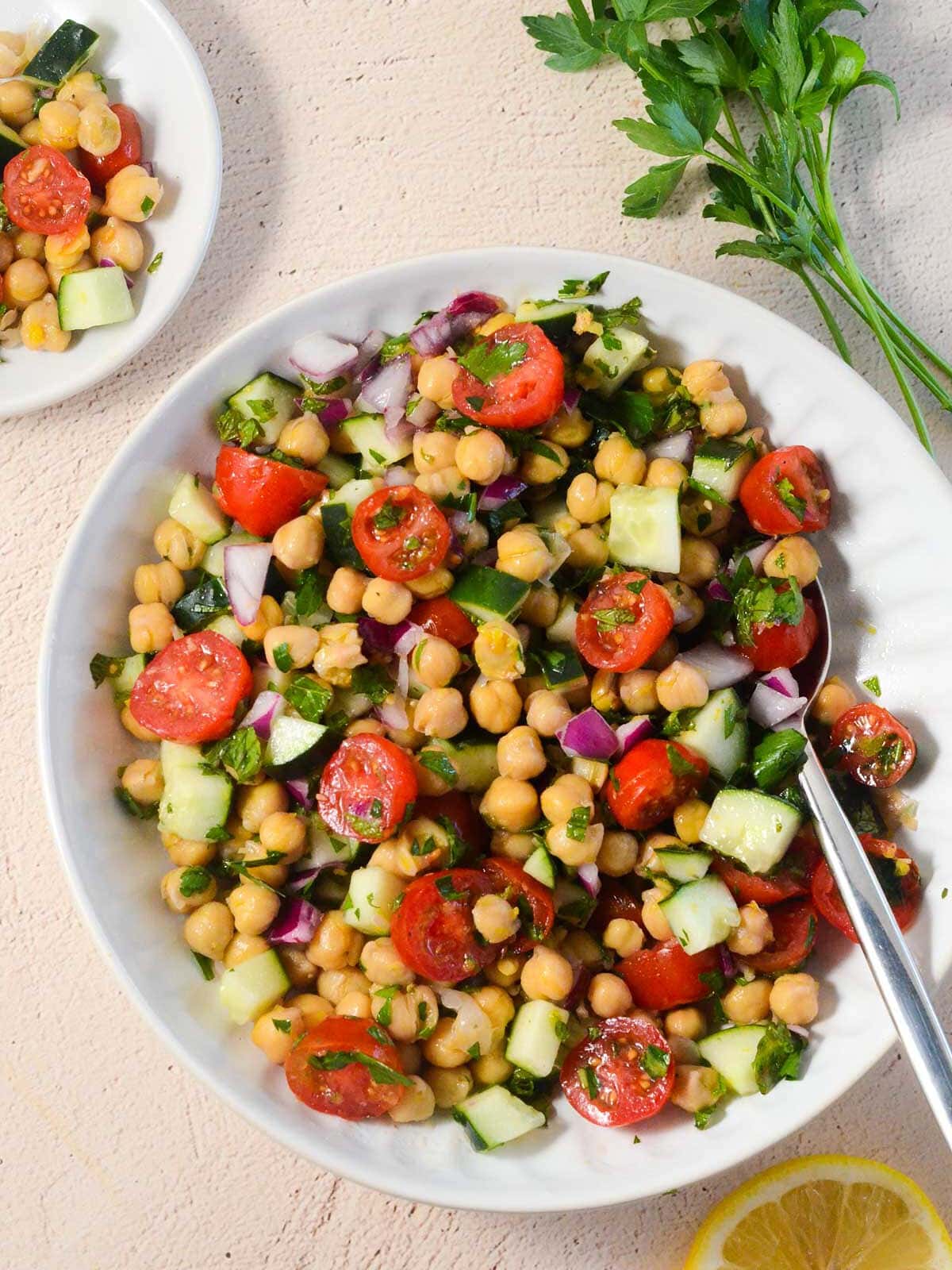 This Taboule Recipe (Lebanese Tabouli Salad) is a refreshing and healthy Middle Eastern salad made with fresh parsley, tomatoes, and bulgur. It is full of flavor, color, and nutrition and is extremely easy to make with just a handful of ingredients.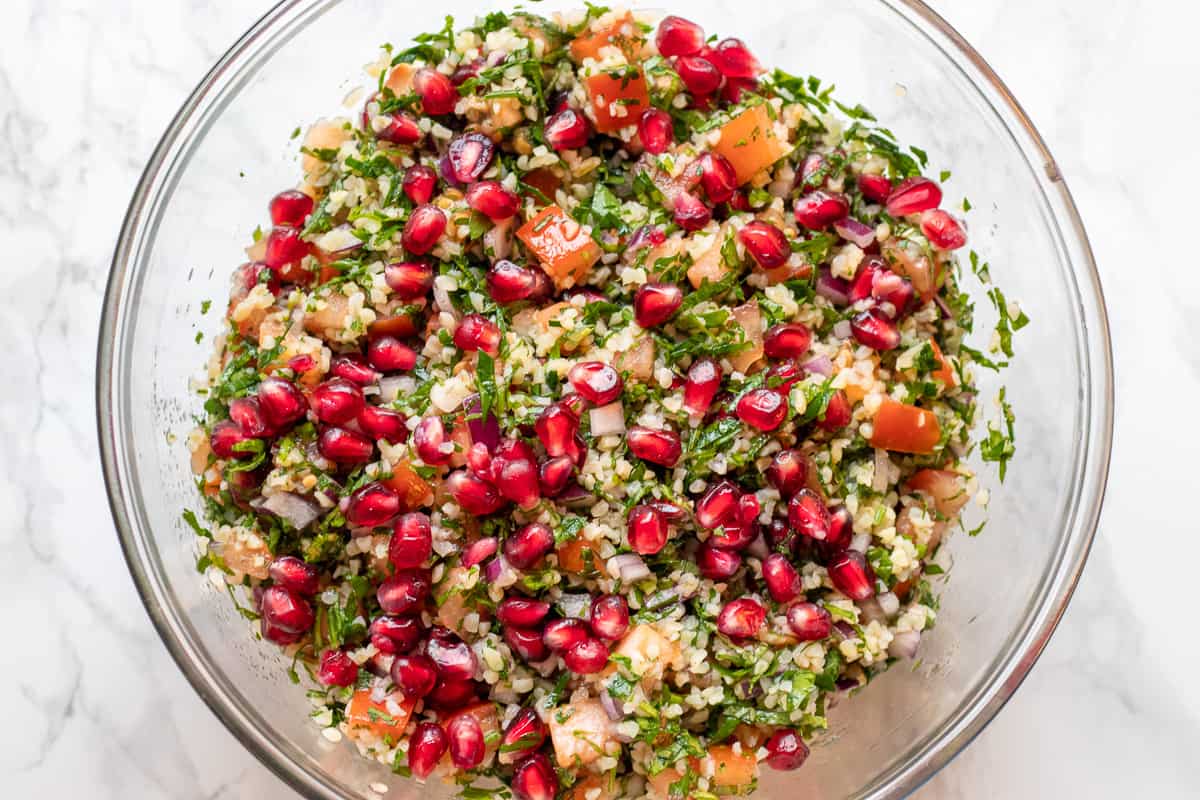 This lentil chickpea salad is a hearty, refreshing salad that is ready in less than 30 minutes. It has budget-friendly, plant-based ingredients and is perfect to carry with you on the go!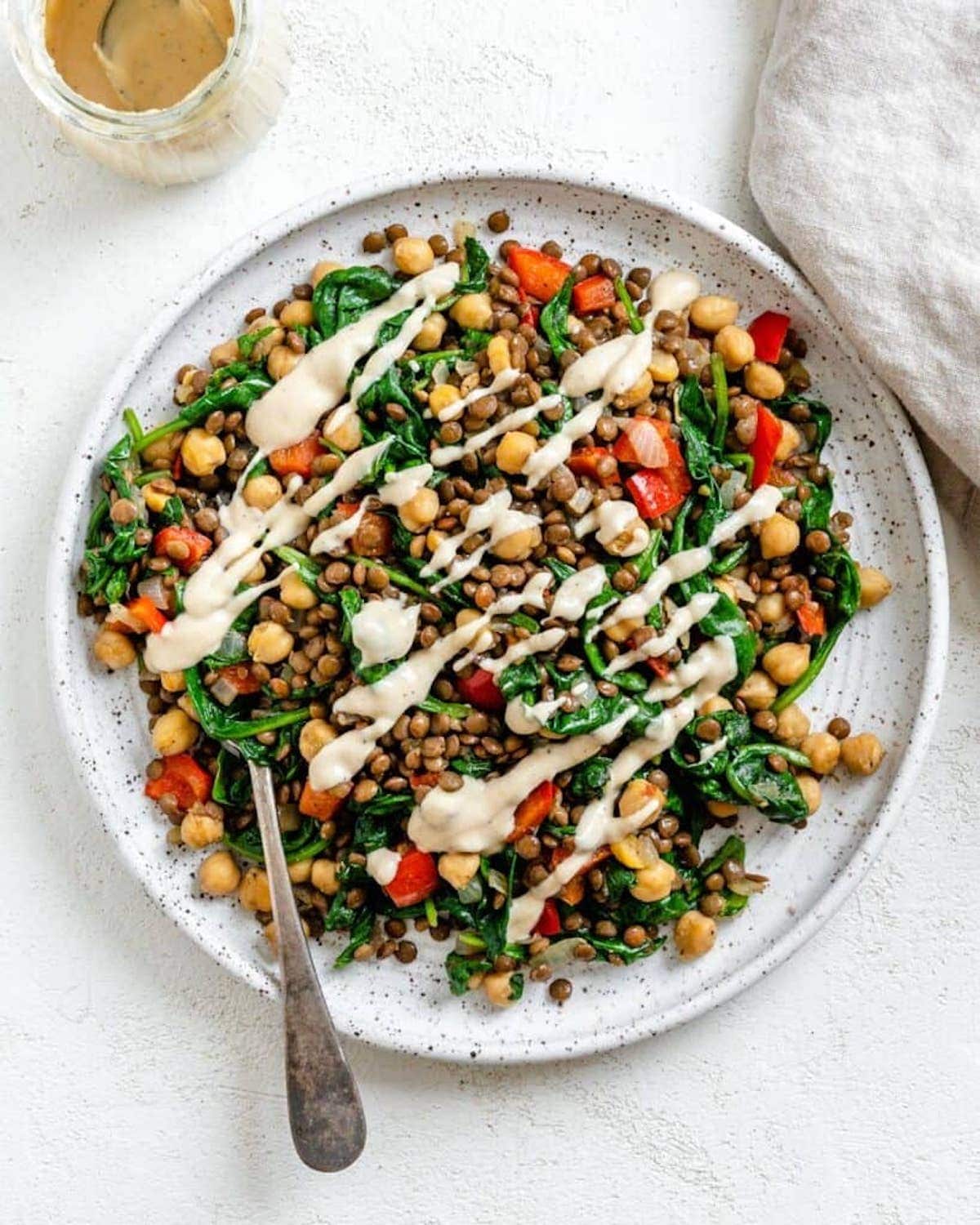 Made with garden-fresh tomatoes, spicy red onions, delicious sweet basil, and an easy three ingredient balsamic dressing, this Tomato Basil Salad takes just 10 minutes to prepare start to finish. Enjoy this gluten-free, dairy-free, and low-carb Tomato Basil Salad as a light lunch or delicious side to all your favorite main courses.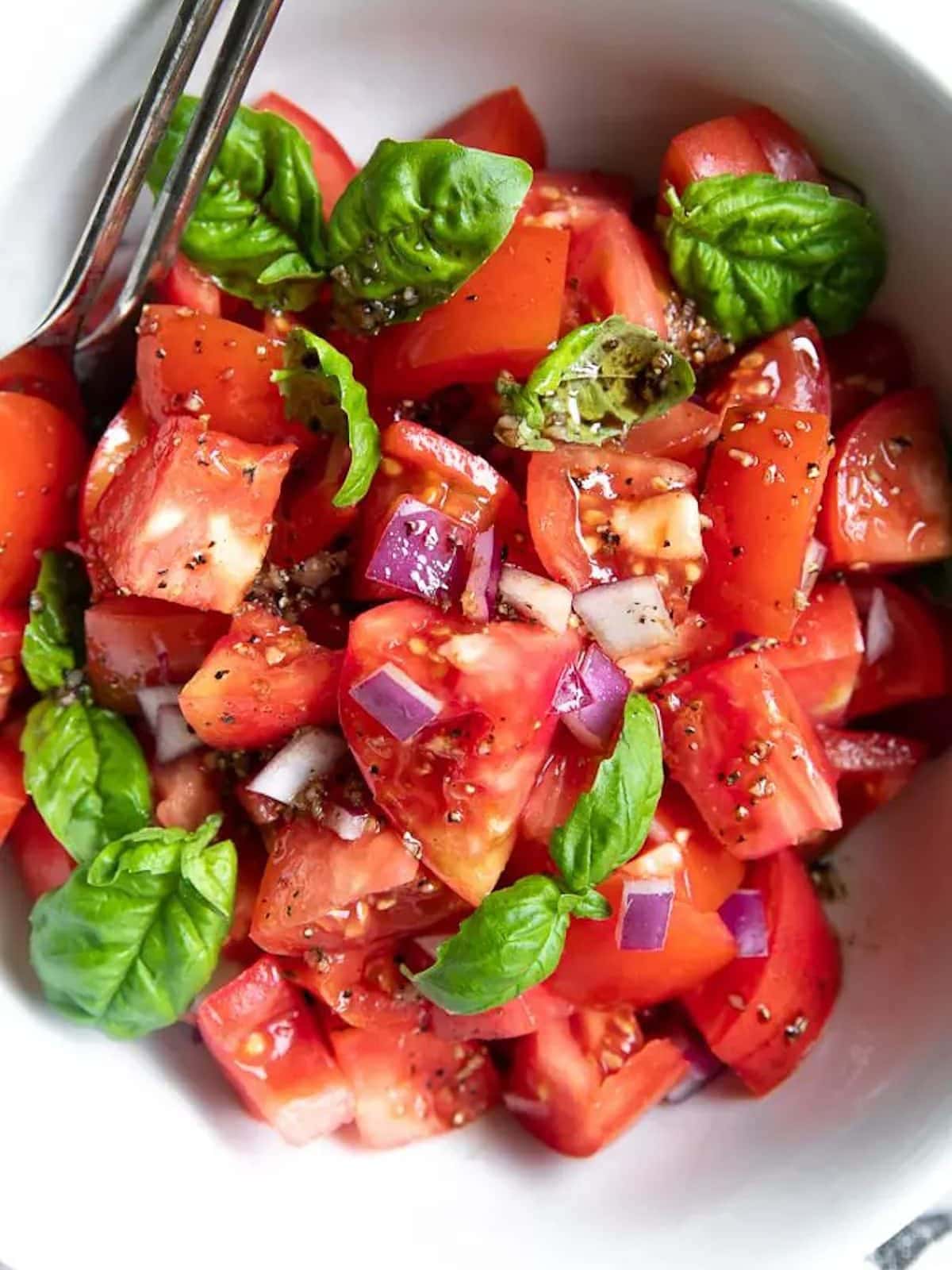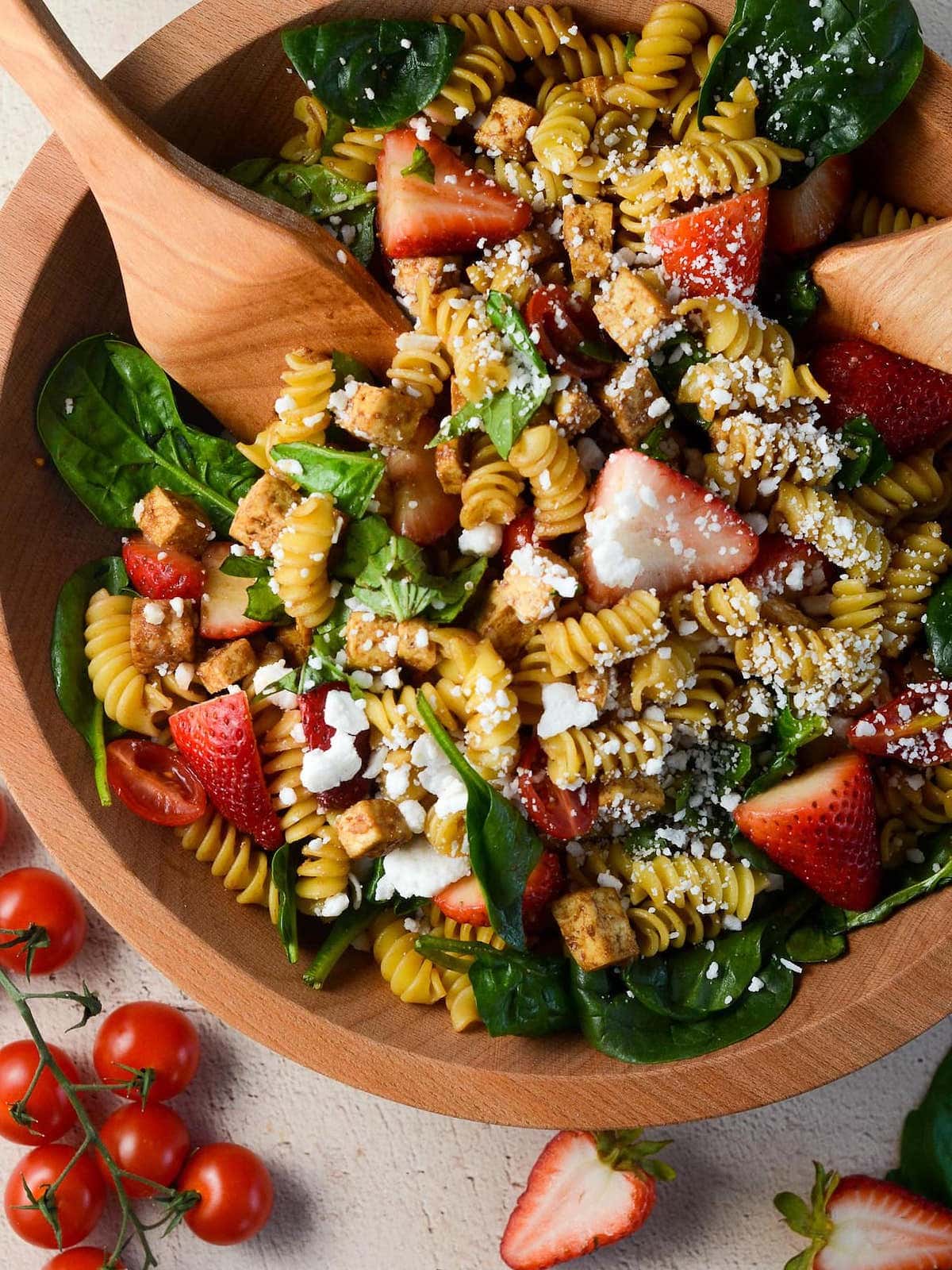 ♡ Did you love this recipe? ♡
Leave a ⭐️rating and ✏️comment below (I love to read them!) Tag us on Instagram with a photo or video of your dish 📸 @naturallieplantbased.
Subscribe for more delicious recipes!